What is the AODA?
The Accessibility for Ontarians with Disabilities Act, better known as the "AODA", is an Ontario law that was passed in 2005. The passing of the AODA law made it mandatory for organizations to follow certain standards in order to be more accessible to people who have disabilities. The purpose of the AODA legislation is to ensure that the province becomes fully accessible by January 1st, 2025. Ontario was the first province to pass such legislation with a focus on mandating accessibility standards. While Ontario does have the Human Rights Code, which prevents discrimination on the grounds of disability, the AODA complements it and creates a more comprehensive organizational framework in terms of removing and preventing any barriers people with disabilities may face.
Who does the AODA apply to?
AODA is applicable to every person or organization in Ontario, in both public and private sectors, as well as the non-profit sector. AODA applies essentially to all levels of government, any non-profit organizations, and private sector businesses in Ontario that have one or more employees (whether they are full-time, part-time, seasonal, or contract).
AODA Standards
AODA focuses on implementing accessibility standards by way of identifying and removing any barriers people with disabilities may have to face. These "barriers" are defined as anything that may prevent a person with a disability from participating in all aspects of Ontario society fully. Examples of barriers that AODA outlines are: a physical barrier, an architectural barrier, an information or communications barrier, an attitudinal barrier, a technological barrier, or a policy or practice.
Barriers essentially exist when things, places or activities that people should have access to are made in a way that limits their access, with specific regard to their disability. For example, a set of stairs provides access to a building. However, it is completely inaccessible for people who may have to use a wheelchair or have limited mobility that makes going upstairs extremely difficult or outright impossible. This is an example of an architectural barrier.
In 2016, the Integrated Accessibility Standards Regulation was created under AODA. This regulation outlined the five accessibility standards from AODA that all those to who it applies must strive to meet. It also gives details about timelines and when and how different organizations have to meet those standards based on the size and type of organization. A standard specifies which organization or sector has to follow it.
Information and Communications Standards
These standards were created to help organizations make sure their information is accessible to people with disabilities. Every organization has to provide or arrange to provide accessible formats and communication supports for people with disabilities. They have to do this in a timely manner that takes into account the person's specific accessibility needs and ensure that people are notified that accessible formats and communication supports exist.
Employment Standards
These standards were created to help organizations make hiring, and employee support practises more accessible. Such standards include things like notifying its employees about the availability of accommodation for any applicants with disabilities in its recruitment process, consulting with employees in regard to how to provide accommodations best, and ensuring policies are in place to support employees with disabilities and accommodate their needs.
Transportation Standards
These standards are related to making it easier for everyone in the province to be able to travel. They apply to both public and private modes of transport and require that all transportation service providers take reasonable steps to accommodate people with disabilities or provide them with accessible and adequate alternatives. Transportation service providers must have things like lifting devices, ramps or portable bridges, providing enough time for people with disabilities to board, etc safely.
Design of Public Spaces Standards
These standards are meant to help organizations make new and redeveloped outdoor public areas accessible. They include which specific organizations are obligated to make public spaces accessible as well as how to make different public areas accessible. There are some exceptions to the accessibility requirements, such as any possible damage of sites with cultural heritage value or impracticality in complying with them because of existing physical constraints that may make modification very difficult.
Customer Service Standards
These standards are created to help remove barriers for people with disabilities so they can access any goods, services, or facilities. A service provider has to use reasonable efforts to ensure that the policies they have in place are consistent with respecting the dignity and independence of people with disabilities. People with disabilities must be given equal opportunities to that of others when they want to use and benefit from the goods, services or facilities of that customer service provider.
How is the AODA enforced?
Reports have to be filed each year, or on a different schedule which would be determined by the director of the Accessibility Directorate of Ontario. This organization is responsible for the day-to-day administration of the AODA. These reports outline how the person or the organization is complying with the standard it falls under.
Under the AODA, inspectors can be appointed to see if the persons and organizations are actually meeting the accessibility standards and complying with it and its regulations. The AODA lists different activities that an inspector can take part in to ensure compliance with it. If an organization is found to have not complied with AODA, then an order can be given by the director to require it to comply with the accessibility standard or pay an administrative penalty. Those who are given the order to comply can appeal the order to a tribunal.
Incentive agreements are also an option in terms of encouraging a person or organization to do more than what the AODA requires to recognize and remove barriers for people with disabilities. These agreements might set out what the organization will do, and the kind of "incentive" the government will provide, which could be something like filing fewer or different kinds of reports. If an organization fails to fulfil its part of the agreement, there are penalties they may face.
There are offences under the AODA, which, for a person could incur fines of up to $50,000 or $100,000 for a corporation for every day or part of the day that an offence happens. These offences are:
Providing false or misleading information in a report or to the director

Failing to comply with an order made under the AODA

Failing to cooperate with an inspection or blocking it completely

Coercing, penalizing, intimidating or discriminating against someone for them seeking enforcement of the AODA
Compliance with the AODA
The AODA is a law, in every sense of the word. It is not optional to follow, and the criteria for who it is applied to is essentially every person and organization in Ontario, including the government of Ontario itself. These standards must be complied with, or it must be shown through the reports that efforts are being made to take steps towards accessibility.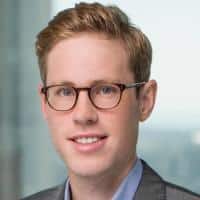 Jeff is an employment lawyer in Toronto. He is the Principal of the Dutton Employment Law Group at Monkhouse Law. Jeff is a frequent lecturer on employment law and is the author of an employment law textbook and various trade journal articles.