I'm good at law firm SEO. I had a law firm website that did so well that I retired the firm to sell ads on the same website. I had almost 4,000,000 views in just a few years, mainly from potential law firm customers googling for information.

In this post, I wanted to share with lawyers thinking of starting a law firm my tips for getting lots of new customers with search engine optimization (SEO).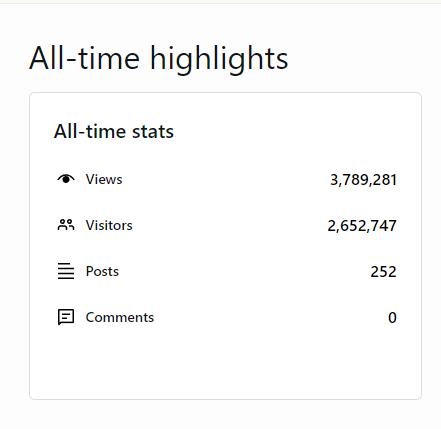 Everything in this article is easy to do on your own. You don't need to be a developer or a WordPress expert. However, if you feel uncomfortable improving your law firm's SEO on your own, hire an SEO agency.
How to find a law firm SEO agency? Just google "Law Firm SEO agency" and call the company that appears first organically (i.e. not an ad) in the Google search results (which we call the "SERP"). If this company can become #1 on Google for such a competitive keyword, they can likely help your law firm do the same for your competitive keywords.
Best Platform
Use WordPress (as I will discuss in several of the below headings, WordPress has fabulous tools for making content Google loves). You can buy a pre-built professional-looking law firm website theme for WordPress for as little as $50 on Envato Marketplace.
Over 43.3% of the internet is now powered by WordPress and I would say probably 90% of law firms use WordPress, from small firms to huge firms.
Avoid: Wix and Squarespace could be better for technical SEO; Bubble could be better for blogging; custom HTML websites are a nightmare to add content to.
Thou Shalt Blog
Make sure your law firm website has a blog. I often see law firms starting with a website but don't have a blog. Blogs have two purposes. First, they add topical authority on Google; second, they allow the website to rank for infinite keywords. Your landing page isn't the only page on your website that Google can drive customers to! Again, WordPress makes it effortless to blog.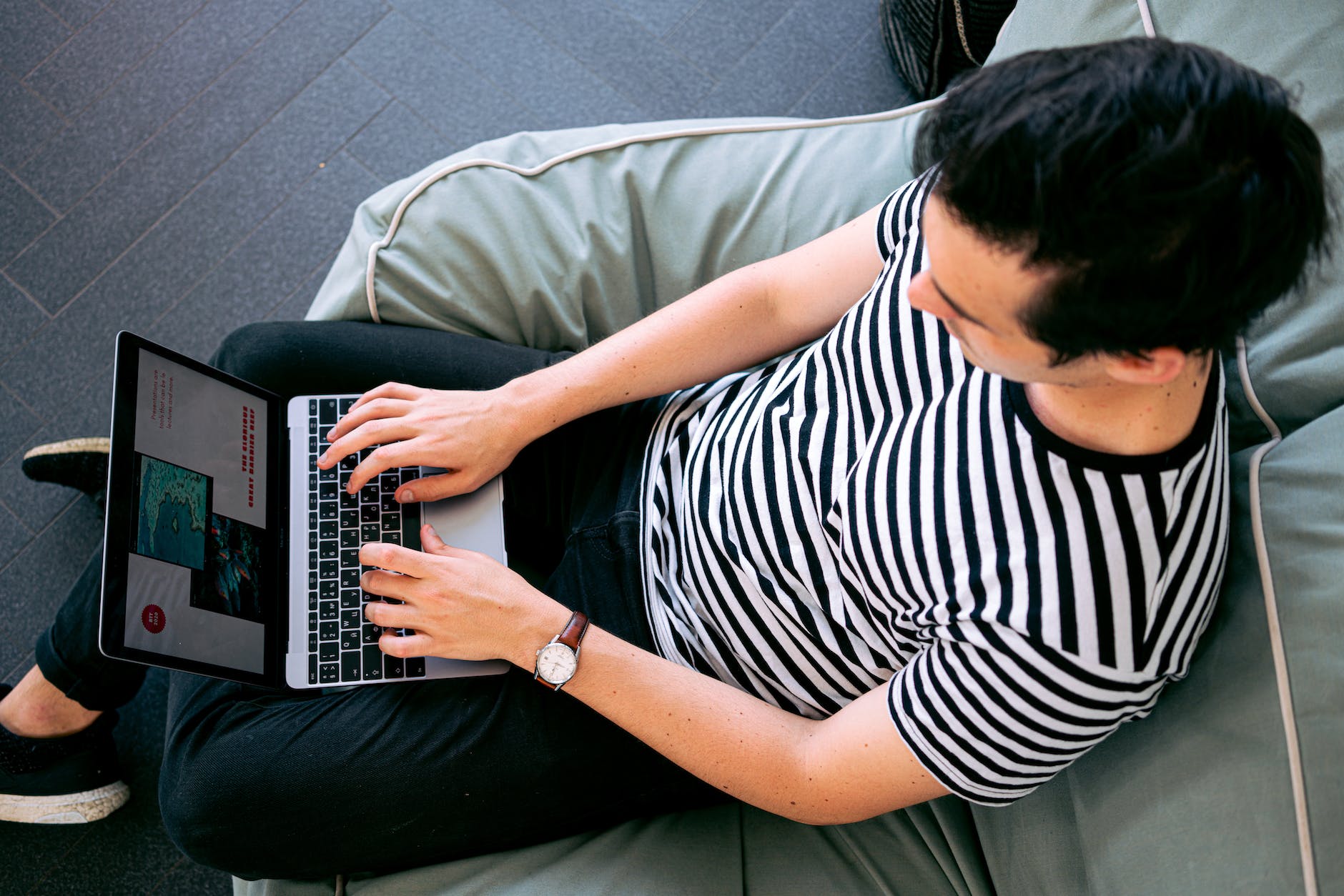 Keyword Research
Blog about "long tail keywords". Long tail keywords are easy to rank because they typically have little competition on Google. Use your imagination about what kinds of sentences clients would google when searching for answers about your area of law, or use a tool like Semrush to give you keyword ideas.
Make a list of 25 different low-competition long-tail keywords that will bring paying customers to your website using Semrush for the keyword research and then write a blog post every day this month for each of those keywords and I promise you, you will get many clients by the end of the year.
Try Semrush for free for 14 days with my invite here.
Authority
Make sure you have an author's bio under your blog posts. Google likes to see if an expert in their field wrote the article, and the author's box can help convince Google that you are an expert. You guessed it! WordPress has plugins for author biographies.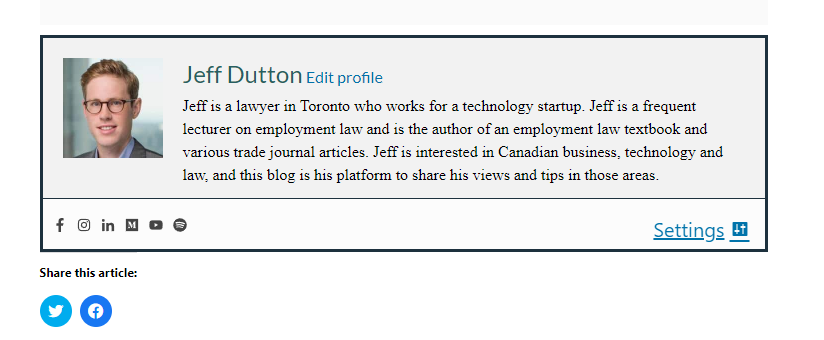 More Authority
Have an "About us", "Contact us", and "Privacy Policy" page on your website. Google must ensure your website isn't spam, and these three pages help Google trust you more.
Speed rules
Have a fast website. Use Kinsta, the best WordPress host, to host your website at lightning speeds. Law firms are more and more using Kinsta to host their website, not Bluehost or Siteground anymore.
Why Is Page Speed Important for SEO?
Page load speed is a confirmed ranking factor on desktop and mobile. In other words: Faster loading times (along with other important signals) can contribute to higher rankings. Page speed affects your search engine rankings because slow sites negatively affect user experience. In fact, the probability of bounce almost triples if your page takes longer than three seconds to load, according to Google.

Semrush
Be Secure
Ensure your website is secure with an SSL (the lock icon on your browser's address bar should be secure). Google penalizes websites that are not secure. Kinsta hosting comes with SSL included for free.

Catch Attention
Google loves images in blog posts. Make sure your blog posts have neat-looking featured images. Use Canva to make these featured images. Also, use Canva for the images you insert into your blog posts.
Diversify Your Content
While blogging is essential, consider expanding your content to other formats, such as short-form videos. By diversifying your content, you can reach a wider audience and establish your authority online. Platforms like TikTok and Instagram Reels will bring many visitors if you post interesting content.
Internal Linking
Remember to incorporate internal linking within your blog posts. Internal linking connects different website pages and helps improve site navigation, enhance user experience, and boost SEO. Ensure the links are relevant and add value to the user's experience. Internal links pass SEO juice just like external backlinks (although not as much), so use them in every post.
Backlinks Matter
Backlinks play a significant role in SEO. High-quality backlinks from authoritative websites in your field can boost your website's credibility and improve its ranking on search engines (I believe it is the number one ranking factor). You can contact fellow lawyers, legal organizations, or reputable legal directories for guest posting opportunities or just a link. Use Semrush to spy on your competitors backlinks and get backlinks from the same low hanging fruit they did. Again, try Semrush for free for 14 days with my invite here.
Even consider paying for links on Fiverr and *Black*hat*world* (if you have never seen that website, you are in for a treat). Despite what people say, there's likely no penalty for buying some links. Otherwise, people could sabotage their competitors by buying links for them (I think people have tried to do that against this site, but they just wasted their money and instead probably helped my domain). Still, most links for sale are not excellent and probably get ignored by Google anyway (you get what you pay for). If you have the budget, pay for guest posts on high authority websites (like well-known newspapers and magazines or blogs (think: Forbes and the Huffington Post)).
Social Media Integration
Integrate social media into your law firm's SEO strategy. Create and maintain a profile on LinkedIn. Share your blog posts, videos, or other content to reach a broader audience and drive traffic to your website. Engaging with your audience on LinkedIn can also help you build trust, credibility and traffic. Also, lawyers who see your LinkedIn posts will inevitably refer you a client one day through the platform, so post a lot on LinkedIn (as cringe as that is).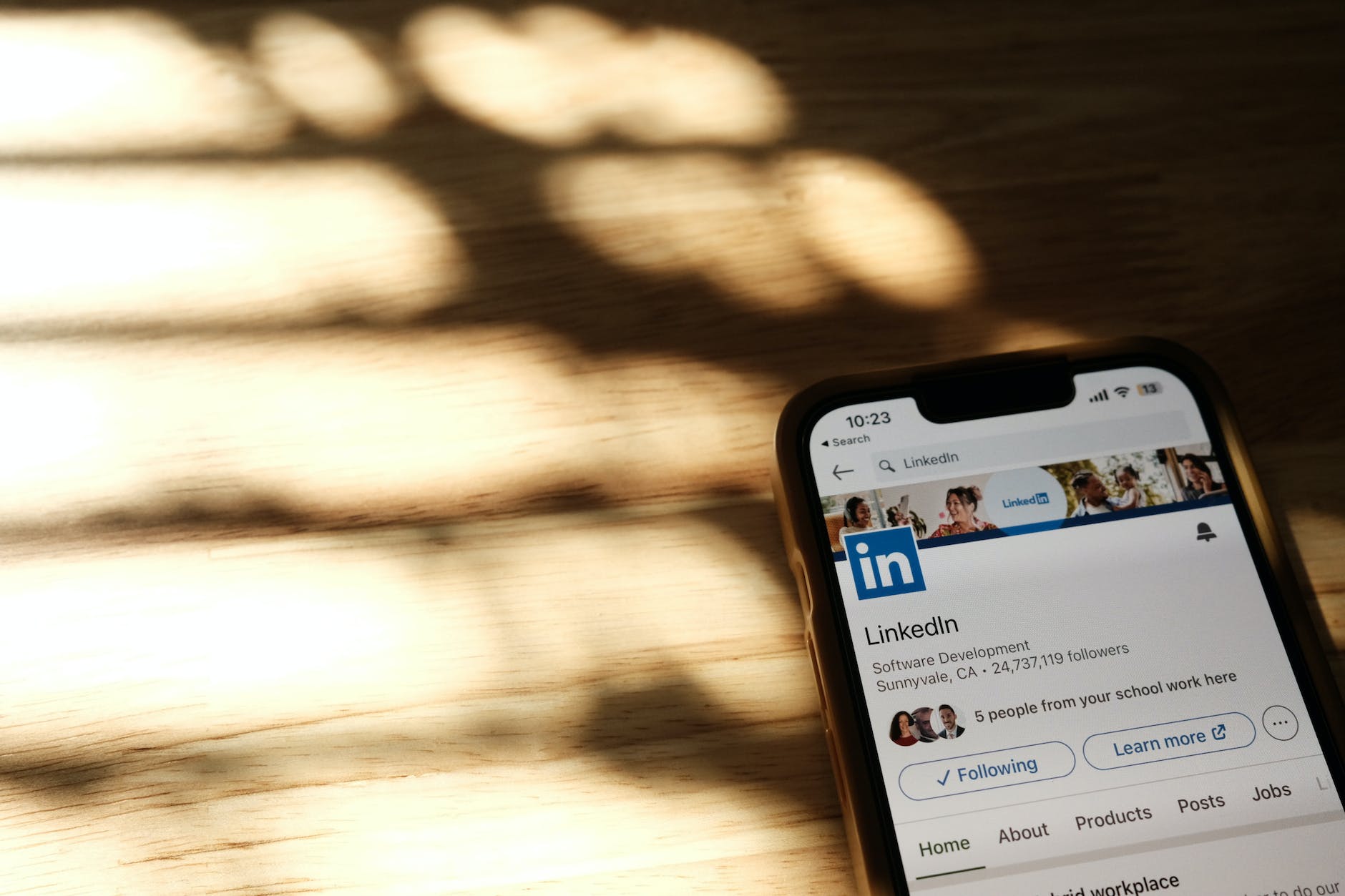 Optimize for Local SEO
Remember local SEO for your law firm. Many potential law firm clients search for local law firms and local legal questions, so make sure your website is optimized for local searches (e.g. add your state or province name in your keywords – "New York Overtime Laws"). Register your law firm with Google My Business, Bing Places, and other local directories. Include your firm's address, phone number, and office hours on your website and ensure the information is consistent across all platforms (consistency across all directories is a local ranking factor).
Mobile-Friendly Design
Ensure your website has a responsive design and is mobile-friendly. With more people using smartphones to browse the internet than desktops, a mobile-friendly website is crucial for improving user experience and maintaining high search engine rankings. Test your website's mobile compatibility with tools like Google's Mobile-Friendly Test. WordPress does a great job helping your site be mobile friendly, so get a great theme from Evanto to get started.
Track and Analyze
Tracking and analyzing your website's data can help you identify areas that need improvement and measure the effectiveness of your law firm SEO efforts. Monitor your website's performance using tools like Google Analytics, Google Search Console, Ahrefs and SEMrush. This information will enable you to make informed decisions about your law firm's SEO strategy moving forward.
Schema Markup
Implement schema markup on your website. Schema markup is a type of structured data that helps search engines better understand the content on your site. It can lead to rich snippets in search results (like stars and tables), increasing click-through rates and improving visibility. Consider using the LegalService schema type for law firms to provide specific details about your firm. Again, WordPress makes this easy with plugins.
Create Cornerstone Content
Create in-depth, high-quality cornerstone content that covers essential topics in your legal practice area. Cornerstone content serves as a foundation for your website and can help establish your expertise and authority in your field. Make sure to update this content regularly to keep it fresh and relevant. For example, if you are an employment lawyer, your cornerstone content blog post could be "Discrimination Laws in the Workplace in California". Make sure you internally link back to cornerstone content a lot.
Leverage Google Reviews
Positive reviews can boost your online reputation and local SEO, making it easier for potential clients to find and trust your law firm. Encourage satisfied clients to leave reviews on your Google My Business profile. Many SaaS solutions do this for your firm effortlessly, like Boast.io.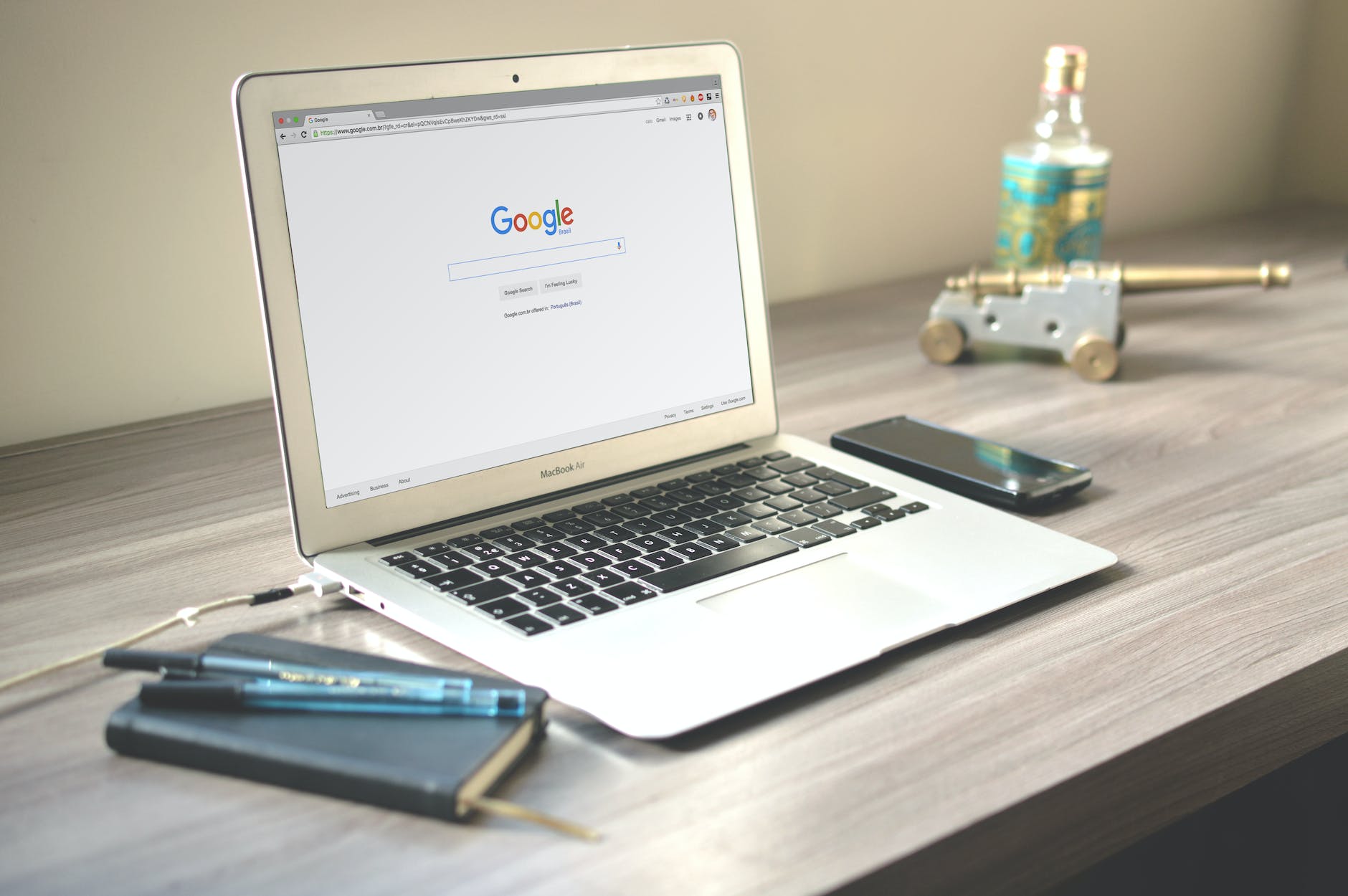 Optimize Title Tags and Meta Descriptions
Ensure your title tags and meta descriptions are optimized for your target keywords. This can improve your click-through rates and search engine rankings. Keep them concise, informative, and engaging to entice users to visit your website. Use the WordPress Yoest plugin for this.
Use Header Tags
Organize your content using header tags (H1, H2, H3, etc.). This helps search engines understand the structure of your content and can contribute to improved rankings. Ensure to include relevant keywords in your header tags, and don't use the H1 tag more than once on each page/post.
Answer Legal Questions Online
Actively participate online by creating blog posts that answer questions. For example, write a blog post that asks and solves, "What is the rule for Overtime Pay in Ontario, Canada". You can demonstrate your expertise and drive interested users to your website by providing valuable answers and insights.
Leverage Email Marketing
Build an email list (by saving the email addresses of people who contact you and by having a subscribe button on your website – many WordPress plugins handle this – Contact Form 7 and Jetpack are examples) and send newsletters or updates to your subscribers. This can help nurture leads and drive traffic to your latest blog posts or other valuable content. Ensure your emails are informative and engaging, and avoid spamming your subscribers.
Build a Network
Collaborate with other professionals in the legal field or related industries to build a network. By partnering with others, you can guest post on each other's websites to get backlinks. This can help boost your online presence and establish your firm as an industry leader. A backlink from a real law firm in your city is invaluable to Google, possibly worth thousands of dollars, so go get these.
---
By implementing these law firm SEO tips and consistently working on your law firm's blog, you can improve your visibility on Google and attract more clients to your practice. Remember that SEO is an ongoing process, and staying up-to-date with best practices and adapting your strategy is essential.
Blog, blog, blog! That's the key. Every time you make a new blog post, your traffic will go up.
Also, SEO is a long game. It will take many months to start seeing improvements to your analytics if you follow these tips, but I promise, the traffic will come.
And finally, do try Semrush for free for 14 days with my invite here. There is no risk or downside for a free trial!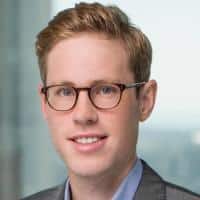 Jeff is a lawyer in Toronto who works for a technology startup. Jeff is a frequent lecturer on employment law and is the author of an employment law textbook and various trade journal articles. Jeff is interested in Canadian business, technology and law, and this blog is his platform to share his views and tips in those areas.