What is the Supplemental Unemployment Benefit?
The Supplemental Unemployment Benefit ("SUB") is a Government of Canada program made pursuant to Employment Insurance Regulation (SOR/96-332), section 37(1) in which an employer is allowed to "top up" an employee's EI earnings when they are unemployed due to a temporary stoppage of work, illness or quarantine without affecting an employee's employment insurance ("EI") earnings.
In light of the novel coronavirus, COVID-19, the Supplemental Unemployment Benefit is a program we would recommend to employers seeking to make their employees whole while they are laid off or on a sick leave, quarantine or Infectious Disease Emergency Leave.
In addition, although this is untested, in the unique circumstance posed by the coronavirus, there is chance that employers who top up employees on EI with the Supplemental Unemployment Benefit equaling around 80-95% of normal pay may be shielded from constructive dismissal claims from laid off employees. After all, the hallmark of a classic constructive dismissal case is a stoppage of earnings. Accordingly, where a laid off employee, under the Employer Supplemental Unemployment Benefit essentially only loses 20-15% of his or her earnings, he or she may not be able to advance a successful constructive dismissal claim. However, earnings under this program resulting in less than around 80% of normal earnings would likely still trigger a constructive dismissal. Nevertheless, none of this is legal advice, so call us for more information.
Otherwise, generally, the advantage of the Supplemental Unemployment Benefit program is twofold:
laid off employees continue to receive most of their pay; and,
employers who want to make their employees whole even on a layoff will save money by having to pay less salary to such laid off employees.
The thrust of the Supplemental Unemployment Benefit program is that "top up" pay paid to employees is specially not considered as earnings and is therefore not deducted from their EI benefits.
Normally, without the Supplemental Unemployment Benefit, employers could not exactly "top up" pay to employees receiving EI because such pay would count as earnings and therefore, half of the "top up" amount would be deducted from EI benefits.
However, with the Supplemental Unemployment Benefit program, "top up" amounts are not deducted from EI benefits.
How to apply for the Supplemental Unemployment Benefit?
An employer must register and get approved for the Supplemental Unemployment Benefit by Service Canada.
01. To begin the SUB application process, first, an employer must make a signed Commitment to its employees and Service Canada that it seeks to supplement employee employment insurance payments using the Supplemental Unemployment Benefit program.
02. Next, the employer must make a Supplemental Unemployment Benefit Plan ("SUB Plan"). A sample SUB Plan is located here.
A SUB Plan must comply with the following requirements:
Employee identification
03. The SUB Plan must identify the group(s) of employees covered (i.e. all employees, hourly paid employees, employees at a certain plant or location, etc.).
Also, employers must indicate that the SUB Plan covers unemployment caused by one or a combination of the following: Temporary stoppage of work, Illness, injury or quarantine.
Employee EI Instructions
04. The SUB Plan must indicate that employees must apply for and be in receipt of EI benefits.
Value of Sub Payments
05. The SUB Plan may (but does not have to) provide SUB payments such that an employee is receiving no more than 95% of his or her normal weekly from both his or her employer and EI. SUB payments can be less than 95% normal earnings.
The Employer must indicate the value of the payments (employers may choose the top up amount) in the SUB Plan either as a percentage of the employee's normal weekly earnings or a fixed amount.
The basic rate for calculating EI benefits is 55% of an employee's average insurable weekly earnings, up to a maximum amount. As of January 1, 2020, the maximum yearly insurable earnings amount is $54,200. This means that an employee can receive a maximum EI amount of $573 per week.
SUB Calculation Example
Employee's normal weekly earnings $1,000
Employee's other earnings $0
80% of normal weekly earnings $800
Maximum EI payment $573
Calculation of maximum SUB payment from Employer (C – D = E) $227
SUB Payments Duration
06. The SUB Plan must indicate the maximum number of weeks SUB payments are payable. There is no minimum or maximum number of weeks for the payments.
SUB Plan Duration
07. The SUB Plan must indicate a start and an end date.
A SUB Plan's duration must be at least one year. This does not mean SUB payments must be paid for a year (see above – SUB Payment Duration), rather, only the SUB Plan needs to be in place with Service Canada for at least a year.
SUB Plan Finance
08. The SUB Plan must indicate the method used to pay for the SUB payments. Financing must be done in one of the following three ways:
by making the payments from the general revenues of the company;
by making deposits into a trust fund established to provide SUB payments (if applicable);
by paying 100% of applicable insurance premiums that are required to finance such SUB payments (if applicable).
Registering a SUB
09. Before making SUB payments or enrolling employees in the SUB Plan, employers must submit a copy of the SUB Plan with a SUB Plan Registration Form to Service Canada.
Employers must also enclose their signed SUB Commitment to employees as described above and other applicable insurance plans (if at all) which may be reimbursing the employer for SUB payments.
Approval from Service Canada for a SUB program must be received before the implementation date of the Plan. Until a SUB Plan is registered, any amounts paid by the employer will be treated as earnings and may be deducted from an employee's EI benefits.
Placing an Employee on SUB Payments
10. To be eligible for SUB payments, an employee must have a temporary disruption in earnings, including a layoff or unpaid leave of absence (like sick leave or Ontario's new Infectious Disease Emergency Leave).
Once the SUB Plan is in place and registered, after an employer notifies an employee of a temporary work stoppage, or if the employee notifies the employer he or she is taking an authorized unpaid leave of absence, the employer must complete the employee's Record of Employment ("ROE").
The employer must use the correct ROE code for the applicable work stoppage, (Code A- temporary stoppage of work (i.e., a layoff), or Code N – Leave of absence for or illness, or quarantine).
The employer must also indicate that the employee is entitled to supplemental unemployment benefits by entering "SUB plan benefit" in the "other monies" section on the ROE.
The employer's business number for payroll deductions (the "RP") indicated on the ROE will be used by Service Canada to verify if the employer has already been approved and registered for its SUB Plan.
SUB Payment Verification
11. Before SUB payments can be made, the employer must verify (1) the employees are in receipt or will be in receipt of EI benefits and (2) the employee's weekly EI benefit rate. Remember, the weekly SUB payment plus the weekly EI benefit rate applicable to the employment must not exceed 95% of the employee's normal weekly earnings.
The government of Canada states there are two methods of verifying the receipt of EI benefits and the weekly benefit rate:
by obtaining the EI benefit information directly from the employees (employees can print their claim information online using their My Service Canada Account); or
by consulting a system-generated report provided by Service Canada at the employer's request.
SUB Payroll Considerations
12. Payments from a registered SUB plan are not "insurable earnings", accordingly, EI premiums are not deducted. However, SUB payments are generally subject to Canada Pension Plan deductions as well as income tax.
Contact Dutton Employment Law for help creating a Supplemental Unemployment Benefit plan. We advise employers on employment law in Toronto and all of Ontario and we are proud to offer free consultations.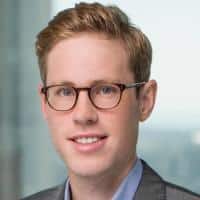 Jeff is an employment lawyer in Toronto. He is the Principal of the Dutton Employment Law Group at Monkhouse Law. Jeff is a frequent lecturer on employment law and is the author of an employment law textbook and various trade journal articles.