Updated August 13, 2020
On May 1, 2020, in response to changing COVID-19 conditions, Premier Ford announced that certain Ontario businesses can reopen if they comply with strict public health measures (i.e. rules about social distancing and hygiene, etc.)
Over time, the list of businesses that can be opened back up in Ontario will be expanded (see below for the dates new kinds of businesses can open in Ontario) by way of regional stages. We will post the changes as they come in on this article. Every other Ontario non-essential business is not yet permitted to re-open.
The public health measures that businesses that are allowed to open must follow are located on the Government of Ontario website. Find your type of business on the chart and click on the link for the specific public health measures that apply to your workplace.
Instructions about how to reopen a workplace and other employment law concerns regarding COVID-19 reopening can be found here.
Beginning on these dates, the following Ontario businesses are permitted to open back up (source):
Stage 1
May 4, 2020
Some construction projects that include:

shipping and logistics;
broadband, telecommunications, and digital infrastructure;
any other project that supports the improved delivery of goods and services;
municipal projects;
colleges and universities;
child care centres;
schools; and
site preparation, excavation, and servicing for institutional, commercial, industrial and residential development;

Automatic and self-serve car washes;
Auto dealerships, open by appointment only;
Golf courses may prepare their courses for the upcoming season, but not open to the public; and
Marinas may also begin preparations for the recreational boating season by servicing boats and other watercraft and placing boats in the water, but not open to the public. Boats and watercraft must be secured to a dock in the marina until public access is allowed.
May 8, 2020
Garden centres and nurseries (customers will be able to shop in-store).
May 9, 2020
Hardware stores and safety supply stores (customers will be able to shop in-store).
May 11, 2020
Retail stores with a street entrance for curbside pickup and delivery.
Below-grade, multi-unit residential construction projects like apartments and condominiums.
May 16, 2020
Golf courses will be able to open, with clubhouses open only for washrooms and restaurants open only for take-out.
Marinas, boat clubs and public boat launches may open for recreational use.
Private parks and campgrounds may open to enable preparation for the season and to allow access for trailers and recreational vehicles whose owners have a full season contract.
Businesses that board animals, such as stables, may allow boarders to visit, care for or ride their animal.
May 19, 2020
Retail services that are not in shopping malls and have separate street-front entrances with measures in place that can enable physical distancing, such as limiting the number of customers in the store at any one time and booking appointments beforehand or on the spot.
Construction: All construction to resume and essential workplace limits lifted (includes land surveyors)
Vehicle dealerships
Office-based media operations involving equipment that does not allow for remote working.
Certain public and private health and medical services.
Seasonal businesses and recreational activities for individual or single competitors, including training and sport competitions conducted by a recognized national or provincial sport organization. This includes indoor and outdoor non-team sport competitions that can be played while maintaining physical distancing and without spectators, such as tennis, track and field and horse racing.
Libraries for pick-up or delivery.
Outdoor recreational sports centres for sports not played in teams.
Animal services, specifically pet care services, such as grooming and training, and regular veterinary appointments.
Some sporting competitions.
Professional services related to research and development.
Indoor and outdoor household services that can follow public health guidelines, such as housekeepers, cooks, cleaning and maintenance.
Emissions inspection facilities.
See this document from the Ontario Government for more details about this broad May 19, 2020 announcement for businesses permitted to reopen.
Stage 2
June 12, 2020
On June 8, 2020 the Ontario government announced that certain regions in the province will move from Stage 1 to Stage 2 of reopening the province on June 12, 2020, setting the way for additional businesses to open.
Furthermore, on June 12, 2020 at 12:01 a.m., the province will increase the limit on social gatherings from five to 10 people across the province, regardless of whether a region has moved to Stage 2.
Additionally, on June 12, 2020 at 12:01 a.m. all places of worship in Ontario will also be permitted to open with physical distancing in place and attendance limited to no more than 30 per cent of the building capacity.
Businesses that can Open in Stage 2
The Ontario government announced on June 8, 2020 that it is moving forward with a regional approach to Stage 2 of reopening certain businesses in the province.
Businesses and services permitted to reopen in regions entering Stage 2 are as follows:
Outdoor dine-in services at restaurants, bars and other establishments, including patios, curbside, parking lots and adjacent properties;
Select personal and personal care services with the proper health and safety measures in place, including tattoo parlours, barber shops, hair salons and beauty salons;
Shopping malls under existing restrictions, including food services reopening for take-out and outdoor dining only;
Tour and guide services, such as bike and walking, bus and boat tours, as well as tasting and tours for wineries, breweries and distilleries;
Water recreational facilities such as outdoor splash pads and wading pools, and all swimming pools;
Beach access and additional camping at Ontario Parks;
Camping at private campgrounds;
Outdoor-only recreational facilities and training for outdoor team sports, with limits to enable physical distancing;
Drive-in and drive-through venues for theatres, concerts, animal attractions and cultural appreciation, such as art installations;
Film and television production activities, with limits to enable physical distancing; and
Weddings and funerals, with limits on social gatherings to 10 people (JD).
Child care facilities.
Dutton Employment Law advises employers in all industries in Ontario on employer rights, employment law, human rights law and occupational health and safety law. Call for a free consultation with an employment lawyer.
June 19, 2020
The following regions have entered stage 2 and can therefore open stage 2 businesses (see above for what businesses can open in stage 2).
Durham
Haldimand-Norfolk
Halton Region
Hamilton
Lambton
Niagara Region Public Health Department
York Region
Notably, now every business and service already listed above in the June 12, 2020 section in every region in Ontario can open in stagee 2, except:
June 24, 2020
Toronto and Peel can now enter stage two (see above for what businesses can open in stage 2).
Notably, Windsor is the only region in Ontario that is still in Stage 1 as of June 24, 2020.
Stage 3
July 17, 2020
In Stage 3, more restrictions will be loosened and nearly all businesses and public spaces will reopen, as long as they follow the public health advice and workplace safety guidance necessary to keep everyone safe.
Every region in Ontario moves to Stage 3 on July 17, except these regions:
Durham Region Health Department
Haldimand-Norfolk Health Unit
Halton Region Public Health
Hamilton Public Health Services
Lambton Public Health
Niagara Region Public Health
Peel Public Health
Toronto Public Health
Windsor-Essex County Health Unit
York Region Public Health
However, the following high-risk places and activities are not yet able to open in Stage 3 anywhere in Ontario:
• Amusement parks and water parks
• Buffet-style food services
• Dancing at restaurants and bars, other than by performers hired by the establishment following specific requirements
• Overnight stays at camps for children
• Private karaoke rooms
• Prolonged or deliberate contact while playing sports
• Saunas, steam rooms, bathhouses and oxygen bars
• Table games at casinos and gaming establishments.
All other businesses and public spaces will be permitted to be open in Stage 3, subject to ensuring the appropriate health and safety measures are in place, as well as limits on gathering sizes.
July 24, 2020
Seven more Ontario regions can move into stage 3 reopening, including:
Durham Region
Haldimand-Norfolk
Halton Region
Hamilton Public
Lambton Health
Niagara Region
York Region
The following regions will remain in Stage 2:
Peel
Toronto
Windsor-Essex
July 31, 2020
Toronto and Peel Region move to Stage 3.
Notably, Windsor-Essex remains in Stage 2.
August 12, 2020
Windsor-Essex moves to Stage 3.
Read More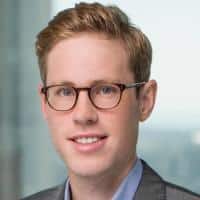 Jeff is an employment lawyer in Toronto. He is the Principal of the Dutton Employment Law Group at Monkhouse Law. Jeff is a frequent lecturer on employment law and is the author of an employment law textbook and various trade journal articles.