What is an employment class action lawsuit?
An employment law class action is a lawsuit where a representative employee is authorized by the court to sue an employer on behalf of numerous other employees.
Employees who participate in class actions are called Plaintiffs and they act as "Class Representatives" and sue on behalf of themselves and the group of other workers who have largely similar claims. The group is called the "Class," and these workers are called "Class Members."
Any individual employee can start a class action. He or she does not need the permission of all the other affected employees to commence the class action. Rather, it is up to a court as to whether a class action can commence on behalf of other employees. For all class actions, the first procedural step is always to "certify" whether the individual employee who brought the class action can carry on the class action as the representative on behalf of all the other employees.
If the class is certified, workers falling within the class definition are automatically included in the case unless they opt-out
Upon the conclusion of the class action, the matter resolves all the issues for all Class Members.
However, individual employees are allowed to exclude themselves from a Class if they chose. Workers who opt-out do not participate in any settlement or judgment in the class action. They can proceed on their own after the class action or ignore their claims.
The benefits of class actions
Where appreciate, class actions have three primary benefits over traditional litigation.
First, class actions improve access to justice for those who might otherwise be unable to afford to enforce their rights through the traditional litigation process. In other words, by shifting the expense of litigation to the lawyers or the litigation funding partners taking on the risk/reward, class actions improve access to justice by making economical the advancement of claims that any one class member might consider too expensive to prosecute on their own.
Second, class actions enhance judicial economy by allowing a single action to decide large numbers of claims involving similar issues. By aggregating similar claims, class actions avoid unnecessary duplication in fact-finding and legal analysis. This frees up the court system for other unrelated matters.
Finally, because class actions can be so costly to employers (class actions usually claims millions of dollars in damages), they serve to encourage good employer behaviour.
What is an example of a class action?
An example of a class action is one of the class actions our firm, Monkhouse Law, filed against Bank of Montreal ("BMO") for vacation pay that should have been paid on top of commissions and bonuses for certain sales employees. Many employers, including BMO, as we have alleged, fail to pay vacation pay on top of commissions and bonuses even though they are required to do so.
Among other damages and costs, our class action seeks monies to be paid to each Class Member equal to the vacation pay that they ought to have received during their employment with BMO.
Types of employee class actions
Any kind of traditional employee law lawsuit can be a class action. All that matters is that the claim(s) alleged by the Class Representative are pervasive issues among the workforce. For example, if there is an office-wide toxic environment where sexual harassment is rampant, the employer could face a class action lawsuit like what happened to the Canadian Forces. On the contrary, if only one person experienced sexual harassment at a specific workplace, then a class action would not be appropriate.
One firm, Monkhouse Law, has filed various employment law class actions (over 15+ at the time of publication) concerning assorted employment law issues such as employee misclassification, temporary help agency employee misclassification, unpaid wages, unpaid overtime pay and unpaid vacation pay.
Nevertheless, wrongful dismissal claims over severance are generally not appropriate for class actions unless, perhaps, there is a massive group termination because most terminations do not have commonality.
Employment law class actions are now the most common class actions in the United States and probably the most common type of class action in Canada (there is no Canadian data on this yet). Even more so, Canadian employment law class actions are expedited to rise significantly as the jurisprudence evolves. Currently, there are still very few class action judgments in Canada, but the large pipeline of class actions in the courts points towards a booming trend.
How does a class action work?
Class actions are started typically when an individual brings their issue to a lawyer. The individual or the lawyer may decide the case is bigger than one person and perhaps should be brought as a class action. For example, if you call our firm about unpaid overtime, we may query if other employees at your workplace are not receiving overtime pay either. In that case, we might consider a class action instead of an individual lawsuit.
Next, the lawyers need to find a good Class Representative. In many cases, the Class Representative will be the individual who brought the matter to the attention of the lawyer. Other times the lawyer will need to find a better Class Representative with more commonality to the Class or other features.
Class actions are then formally commenced with the Class Representatives filing a pleading called a Statement of Claim.
The next step is a certification motion. There, a judge will decide if the case is appropriate for the class action procedure or whether the Class Representative ought to sue traditionally. Generally, the test for certifying a class action is this:
The pleadings disclose a cause of action;
There exists an identifiable class of two or more persons;
There are common issues as between members of the proposed class;
Proceeding by way of a class action is the preferable procedure; and
A representative plaintiff exists who would fairly and adequately represent the interests of the class.
Sometimes class actions will settle after the court certifies them. Other times, however, the class action goes to trial. The trial will likely proceed in two separate phases:
A trial on the common Class issues (e.g. did the employer misclassify the workers?); and
A trial in which any remaining individual issues are tried individually (e.g. how money much are each worker owed).
Keep in mind, class actions take a long time. It could take a year to complete a certification motion and another year or longer for the trial and then another year or longer for the funds to be paid out to Class Members (courts need to approve lawyer fees, appeals need to be considered or tried and banking transaction issues need to be settled).
Who pays for class actions?
There is no set rule as to who always pays for the class action or how it is paid for. Still, typically, almost every class action is paid for on a contingency fee basis, meaning the Class doesn't pay for the lawyer unless they win, and if they do win, they have to give a percentage of the settlement or award to the lawyer.
It becomes more complicated in case the class action fails because, traditionally, the losing plaintiff will have to pay for the other side's costs. However, most class actions are set up on a basis in which the lawyers for the class or a third-party funding company promises to pay the adverse costs if there are any. This is why it is difficult to convince lawyers to take on class actions – the lawyer usually bears a large risk with no chance of payoff for years.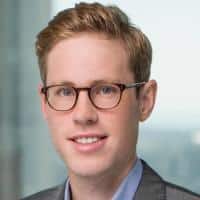 Jeff is a lawyer in Toronto who works for a technology startup. Jeff is a frequent lecturer on employment law and is the author of an employment law textbook and various trade journal articles. Jeff is interested in Canadian business, technology and law, and this blog is his platform to share his views and tips in those areas.