Employers who were reluctant to send their employees on international travel can breathe a sigh of relief.
Today, the Government of Canada announced that beginning February 28, 2022, the following travel changes will occur:
Rapid Antigen Tests instead of PCR tests will be accepted for entry into Canada if taken within 24 hours before departure if the tests are supervised online. Canada will still require that airplane travelers be vaccinated.
Random PCR testing will remain. The big change is that there will be no requirement to quarantine while waiting for the results of a random arrival test.
Unvaccinated children under 12 won't need to isolate anymore.
Canada's global travel advisory will be lifted.
COMING SOON. If covid cases continue to decline, within weeks, the government could announce that vaccinated travellers leaving Canada and returning within 72 hours won't need to provide any kind of covid test (to be clear, this is not in place, yet). A reasonable guess, based on past decision-maing timelines, would be around April 1, 2022. This would give the Government a month to make a decision and two extra weeks before it becomes official.
The above changes are welcome.
As Canada's global travel advisory is lifted, employers will no longer be as reluctant to send workers to meetings and conferences overseas. Some employers had policies in place that halted business travel during Canada's travel advisory citing liability and fear of disruptions, so these changes will be significant.
Even more likely to spur business travel is the switch from PCR to Rapid Antigen Testing. Access to Rapid Antigen Tests is far more convenient and cheaper than PCR tests. Some top resorts and notable conference hotels have free Rapid Antigen Tests on-site but no longer have PCR tests. Canada was one of the last jurisdictions to require PCR tests to return home, so few international hotel brands supported such testing anymore (the U.S. and other developed countries only require Rapid Antigen Tests for travellers). In most cases, Canadian travellers had to leave their hotel to go to a walk-in clinic or pharmacy for a PCR test that could take several days for a result, which was prohibitively expensive and a drain on the generally few workdays spent overseas by business travellers.
Better still, all business travellers will not need to fear having to quarantine in Canada following a random test on arrival. Many workers and executives were not travelling because they feared having to miss extra days off work because of a failed test at the airport.
Lastly, workers who like to bring their young children on trips can finally do so without having them miss out on school and sports. Unvaccinated children under 12 won't need to isolate anymore. This is excellent timing with Spring Break right around the corner.
---
Moreover, if covid cases continue to decline, and the Canadian Government follows through with its suggestion that they will soon announce that 72-hours-or-fewer trips won't require any test, short-range business travel could make a big comeback. Business travellers who are only out of the country for 72 hours or fewer will not need any covid test, making short conferences and fly in-meetings much more tenable. Travel from Toronto to New York City is about to "take off" as these kinds of travellers no longer have to worry about being refused to board the plane and locked down in their hotel for two weeks.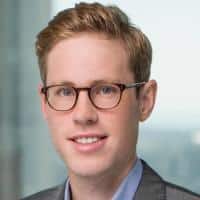 Jeff is a lawyer in Toronto who works for a technology startup. Jeff is a frequent lecturer on employment law and is the author of an employment law textbook and various trade journal articles. Jeff is interested in Canadian business, technology and law, and this blog is his platform to share his views and tips in those areas.