The management-side employment law lawyers for employers at Dutton Employment Law, a division of Monkhouse Law, provide employment law services to small, medium and international employers. We assist start up, growth and developed employers in managing their workplace.
A lawyer for employers at Dutton Employment Law assists companies operating in Ontario on termination, human rights, contract negotiations and disputes, workplace investigations and workplace policies. We have experience providing employers with advice, trial advocacy, negotiation, alternative dispute resolution, policy planing and strategic development.
Dutton Employment Law and its parent-firm Monkhouse Law have been recognized by publications and in the legal community as respected lawyers in the field of employment law. Monkhouse Law is a mid-sized firm, but our employers lawyers have prior experience working for large law firms, HR law boutiques and government. 
We are a full service employment law boutique located on Bay Street in Canada's financial center in Toronto, Ontario.
Click below for more information on all of the employer law services our management-side employment lawyers advise employers on.
Termination of Employment
New employees usually sign an employment contract before starting work. These contracts usually define the employee's earnings, the employer's policies, restrictive covenants such as non-competition or non-solicitation clauses and what happens in the event of termination.
If employees do not sign an employment contract, they are still under an employment contract, but that they and the employer are bound to the "common law" rather than defined terms and policies.
Usually, the most important t draft in the employment contract a termination clause that limits the employee to notice of termination according to the Employment Standards Act minimums.
Employers should insert a termination clause because then it prevents the employee from being entitled to notice upon termination according to the common law, which is much more lucrative. In fact, the gap between the Employment Standards Act's minimum notice and common law notice can be 96 weeks.
Dutton Employment Law regularly drafts employments contracts for employers.
If you would like to learn more, please contact us.
An employment lawyer will be able to advise executive employers on issues pertaining to the vesting of different equity plans, pension and benefits, and related tax consequences.
In addition, an employment lawyer can advise on the payment of executive compensation generally, including tax and regulatory concerns.
Finally, an employment lawyer can advise executives on insurance issues generally, including director insurance, life insurance and short term and long term disability insurance.
If you would like to learn more, please contact us.
The Ontario Pay Equity Act provides that both women and men must receive equal pay for performing jobs that may be very different but are of equal value.
At the same time, the Employment Standards Act provides that women and men must receive equal pay for the the same job. In other words, equal pay for "equal work".
If an employer breaks the law regarding pay equity, the employer could be ordered to pay the employee the amount of all compensation lost.
If you would like to learn more, please contact us.
Some employers do not pay their employees during training and some employers do not pay their employees for what they call an "extended job interview". Both are illegal. All employees in Ontario must be paid at all times. The only time it is ok not to pay someone for work is when that individual is not actually an employee.
Whether someone is actually an employee depends on the circumstances. For example, bona fide independent contractors and interns are not employees and need not be paid for training. However, it is very challenging for employers to prove an individual is an independent contractor or intern, and it doesn't matter what the employer calls the individual. More often than not, the individual is actually an employee and must be paid at all times.
Dutton Employment Law regularly advises employers on the classification of their employees. We also act for employers in litigation related to the classification of employees.
If you would like to learn more, please contact us.
Employers must not discriminate against individuals when they hire their employees.
This means that the employer:
should not prescreen applicants for discriminatory reasons;
should not ask discriminatory questions in the interview;
should not refuse to hire anyone based on discrimination.
However, employers:
should make accommodations available at the interview; and
Should set policies for preventing discriminatory hiring practices.
If an employer does discriminate against an applicant employee, the employer could be ordered to compensate the applicant for injury to dignity, feelings, and self-respect, lost wages and future earnings.
If you would like to learn more, please contact us.
Employer Lawyer
Dutton Employment Law is a pragmatic employment law group founded by employment lawyer Jeff Dutton at Monkhouse Law. Based in Toronto, but serving all of Ontario, Dutton Employment Law works on high stakes employment law matters for all non-unionized employers, companies, businesses and organizations and in all industries in Ontario.
Free consultations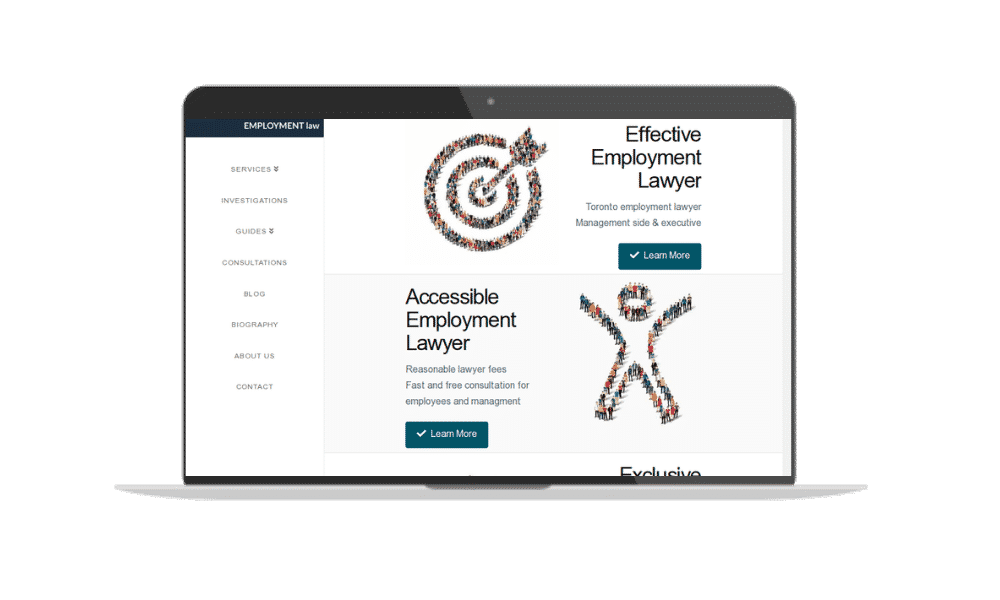 Free Consultations
Call us for a free 30 minute consultation in Toronto with a management-side employer lawyer.
Fee Options
Variable hourly rates based on individual lawyer experience and fixed fees.
Size and Experience
Dynamic management-side employment law group inside a mid-sized parent law firm, Monkhouse Law.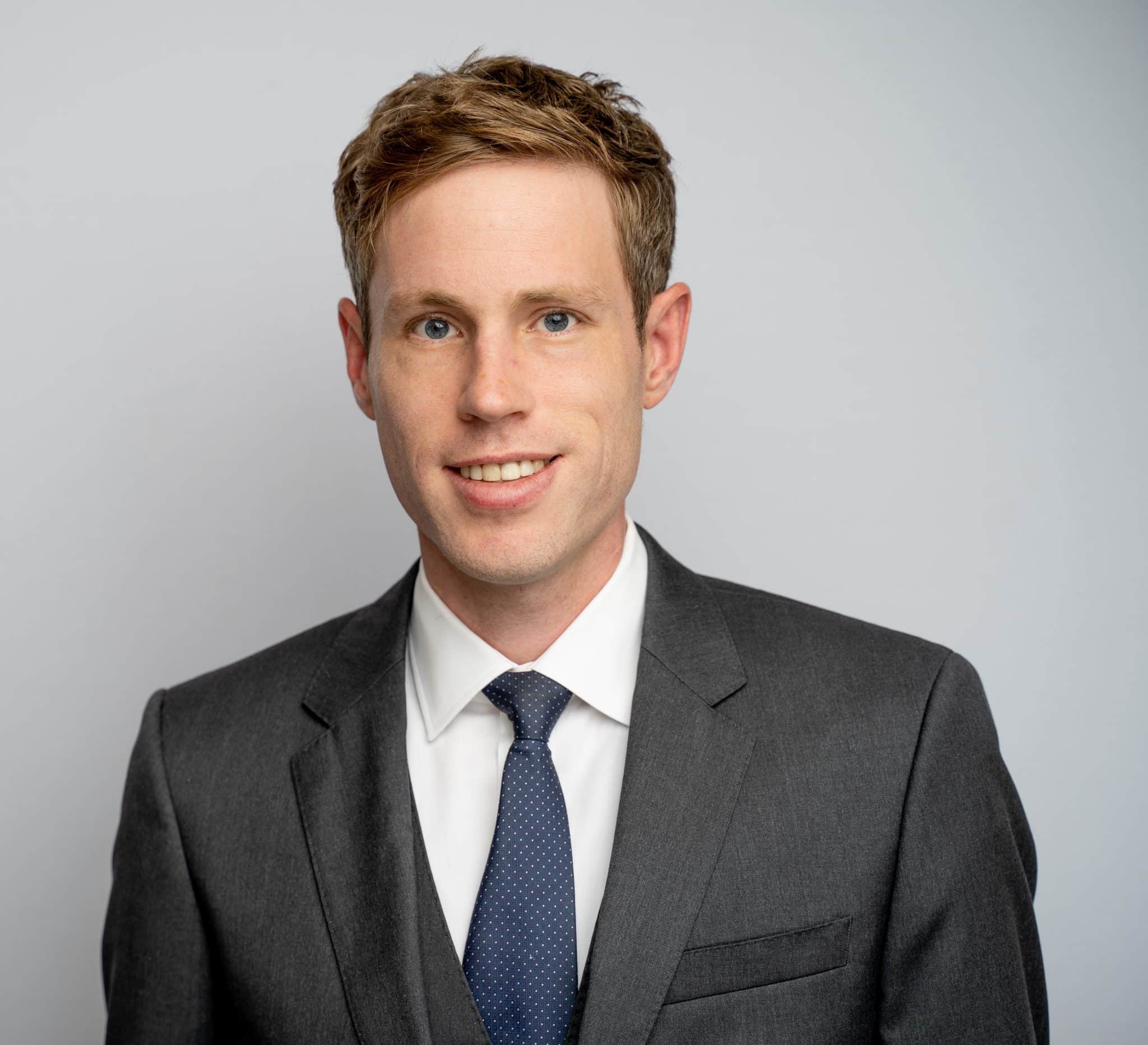 "
Looking to find a lawyer for an employer? Call for a free consultation. You will quickly speak with a lawyer for employers. I'm sure you will be glad you did. There is no obligation, and there will be no sales pitch. All calls are strictly confidential. Reach out today and get management-side employment law answers fast!
Jeff Dutton
EMPLOYER LAWYER
Employment Law
Lawyers for Employers. All We Do Is Employment Law.
---
An employer lawyer in Toronto at Dutton Employment Law will review your proposed severance package on the phone in a free consultation.
---
An employer lawyer serving Toronto at Dutton Employment Law will negotiate or litigate a wrongful dismissal claim.
---
A lawyer for employers at Dutton Employment Law will review your company's employment contract or draft a new one where needed. We also have experience drafting policies, plans, bonuses and other documents for employers.
Located in Toronto,
Serving Ontario
---
Our employment law group is located in Toronto. However, we are licensed lawyers for employers in every city in Ontario. We assist clients in all cities and towns across Ontario and will travel to every courthouse in the province called upon by our clients. We welcome phone consultations all over the world.
Ontario Office,
World Clients
---
Dutton Employment Law takes callers from employers with an employment law issue in Ontario from everywhere in the world. If we need to see any important documents on our call, just email them to us. This is the new reality of law, almost everything is electronic. Traditional barriers are gone.
Speak to a lawyer for employers today:
---