In certain circumstances, employees are entitled to take an unpaid leave of absence from work. Note that employment insurance ("EI"), not the employer, pays the employee maternity, parental, sickness and compassionate care benefits, if the employee qualifies. Some employers, however, provide their employees the benefit of topping up employment insurance during a leave of absence. This is not required, though. However, employers must continue to provide an employee on leave the same benefits (i.e. dental insurance, short term and long term disability insurance) they would have received had they still been working.
In Ontario, as per the Employment Standards Act, all employees are entitled to take protected, unpaid leave of absences. This means their job must be there for them for when an employee off on leave returns to work. In this regard, employees must be reinstated to the same position they held before their leave if it still exists, or to a comparable position if not. At the same time, employees on leave continue to earn seniority and credit for length of service.
All employees are entitled to the following types of protected leaves of absences, if they qualify: pregnancy, parental, personal emergency, family caregiver, family medical, critically ill child care, organ donor, reservist, and crime-related child death or disappearance leave.
Note that employees are required to give their employer notice in writing two weeks before beginning a leave.
If an employer refuses a legitimate leave, or intimidates an employee, fires an employee, suspends an employee, reduces an employee's pay, or punishes an employee in anyway for requesting or going on leave, then the employer could be liable to rehire the employee, pay the employee back pay, and / or pay the employee damages for wrongful dismissal and or breach of human rights.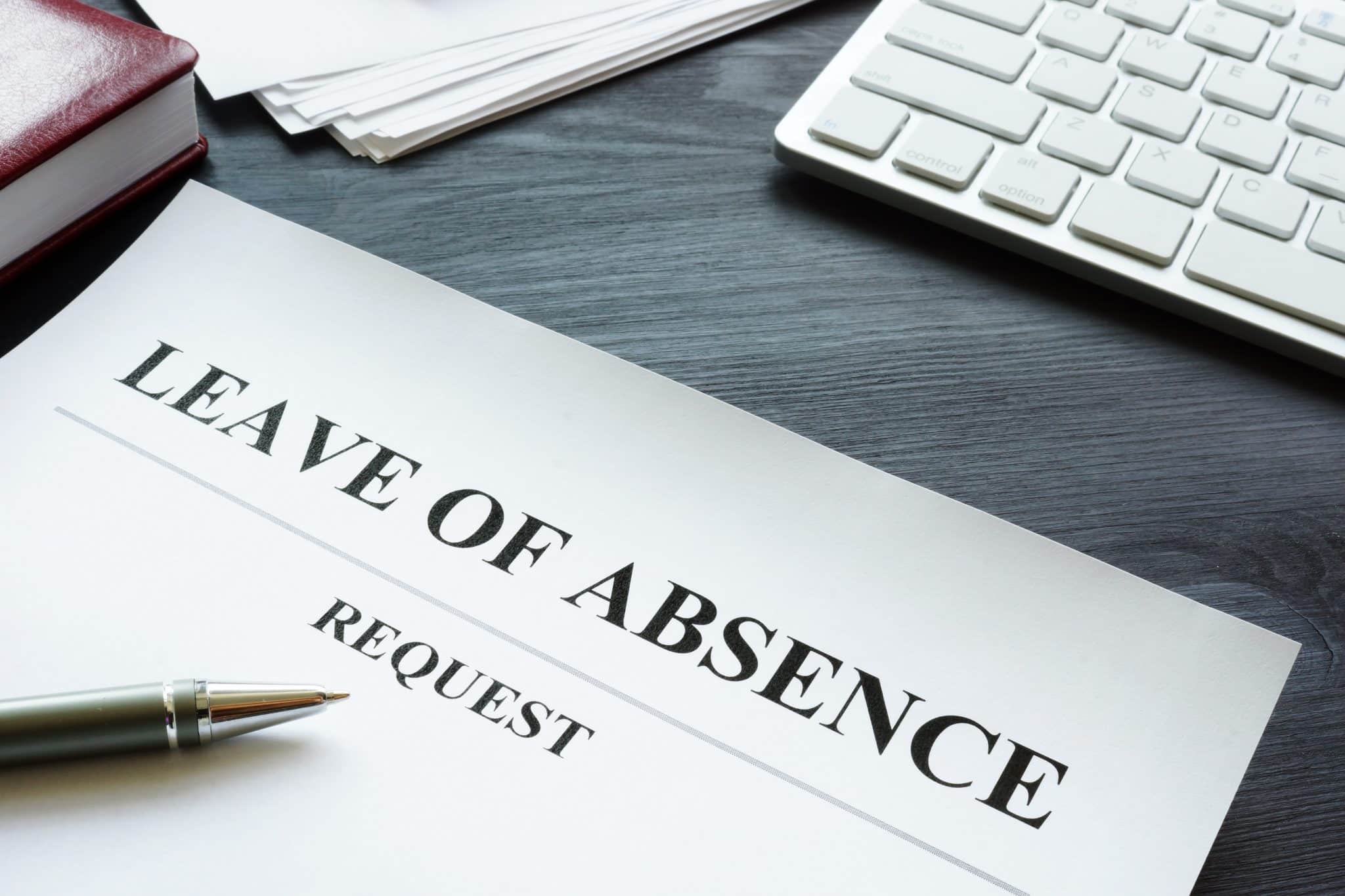 Rights during leave of absence Ontario
Employees who take sick leave are entitled to the same rights as employees who take pregnancy or parental leave. All qualified leaves of absence are the same. Employers cannot threaten, terminate or punish an employee takes a bonafide leave of absence. See the Ministry of Labour website "Rights for employees taking pregnancy and parental leaves".
Dutton Employment Law is a leave of absence law firm.
If you have concerns regarding pregnancy, parental, personal emergency, family caregiver, or any other types of leaves from work, contact a Toronto leave of absence lawyer today.