Introduction
Lieu time, a term that originates from the French word "lieu", meaning "place" or "instead", is a solution for managing overtime in the workplace. When employees work beyond their maximum working hours, lieu time provides an option for compensating owed overtime with paid time off. This practice of "lieu time" offers flexibility and aligns with the legal framework governing overtime compensation.
Legal Framework
In Ontario, Canada, for instance, the Ontario Employment Standards Act provides rules on how employers should manage overtime. It mandates that employees who qualify for overtime should be compensated at a rate of 1.5 times their regular pay rate or receive 1.5 hours of paid time off for each hour of overtime. The practice of lieu time, also known as "banked" time, allows for such agreements between employers and employees, promoting a balanced approach to workload management.
Benefits of Lieu Time
For Employees:
Lieu time fosters a sense of autonomy and flexibility, allowing employees to manage their time effectively.
It allows employees to rest and rejuvenate, promoting overall well-being and job satisfaction.
For Employers:
Lieu time can be a cost-effective solution for managing overtime, especially for startups or small businesses with tight budgets.
It also promotes a positive company culture where employees feel valued and in control of their work-life balance.
Implementing Lieu Time: Best Practices
Transparency and clear communication are crucial when implementing lieu time policies:
Establish clear written agreements, either electronically or in writing, detailing the accrual and usage of lieu time. You don't need a lawyer to write this agreement. This simple agreement need only say, "the employee agrees they will receive paid time off work instead of overtime pay at a rate of 1.5x"
Ensure accurate tracking of overtime hours and lieu time to avoid disputes and ensure fair compensation.
Keep a timely and open line of communication with employees regarding their lieu time balances and any updates to the policy.
Case Study: Lieu Time in Action
Consider the case of a mid-sized tech firm in Toronto that implemented a lieu time policy to manage the occasional overtime during product launches. The company created a win-win situation by having clear agreements and a robust tracking system in place. Employees appreciated the flexibility and the time off after all the hard work, and the company managed costs, productivity and head count effectively. The positive employee feedback and the smooth execution of projects underscored the benefits of a well-managed lieu time policy.
Conclusion
When implemented correctly and within the legal framework, Lieu time can significantly contribute to a positive work environment. It's a pragmatic solution that balances the interests of both employers and employees.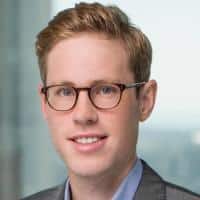 Jeff is a lawyer in Toronto who works for a technology startup. Jeff is a frequent lecturer on employment law and is the author of an employment law textbook and various trade journal articles. Jeff is interested in Canadian business, technology and law, and this blog is his platform to share his views and tips in those areas.