In order of appearance, from newest to oldest, here are the employment law cases that shaped Ontario and to some extent every jurisdiction in Canada in the 2010s:
Amberber v. IBM Canada Ltd., 2018 ONCA 571: Here, the Ontario Court of Appeal provided some clarity on the enforceability of termination clauses especially in regard to relatively ambiguous or poorly written termination clauses. The court concluded that judges should adopt a common-sense approach and not "strain to create an ambiguity where none exists."
A.B. v. Joe Singer Shoes Limited, 2018 HRTO 107: In a high-water mark, the Human Rights Tribunal of Ontario awarded $200,000 to an employee for injury to dignity, feelings and self-respect resulting from repeated sexual assault and harassment.
Wood v. Fred Deeley Imports Ltd., 2017 ONCA 158: The Ontario Court of Appeal held that a termination clause in an employment contract is unenforceable if it explicitly or even ambiguously (a) excludes the continuation of benefits during the notice period or (b) excludes the payment or potential payment of statutory severance (on top of statutory notice).
Galea v. Wal-Mart Canada Corp., 2017 ONSC 245: The Ontario Superior Court awarded a high-water mark $750,000 in extraordinary damages (i.e. moral damages, including aggravated damages and damages for mental distress and punitive damages) as against Wal-Mart for its pre-termination and post-termination conduct of the termination of one of its senior employees who was "set up to fail" by Wal-Mart and left in limbo for many months. Interestingly this case was not appealed.
Paquette v. TeraGo Networks Inc., 2016 ONCA 618 (CanLII): The Ontario Court of Appeal held that an explicit contractual requirement for "active employment" when incentive compensation (i.e. bonus, equity, etc.) is paid, without more, is not sufficient to deprive an employee of a claim for incentive compensation that she would have received during the notice period, as part of her wrongful dismissal damages.
Potter v. New Brunswick Legal Aid Services Commission, 2015 SCC 10: Here the Supreme Court of Canada crafted the test for constructive dismissal.
Hryniak v. Mauldin, 2014 SCC 7 (CanLII): This Supreme Court of Canada case broadened the application of summary judgment motions, and since then many if not most employment law matters have proceeded via this more efficient, proportionate and less expensive mode of determining employment law issues.
The Trilogy of Overtime Class Action Certifications: Fulawka v. Bank of Nova Scotia, 2012 ONCA 443; Fresco v. CIBC, 2012 ONCA 444; and McCracken v. CN Railway, 2012 ONCA 445 paved a path forward for employment law class actions.
Russo v. Kerr, 2010 ONSC 6053 (CanLII): Here, an employee, when faced with a significant reduction in his compensation, sued for constructive dismissal but, unusually, continued to work for the company under the new terms to mitigate his losses. The court found that the employee was constructively dismissed. The court ordered damages for the difference between what the employee would have earned during the reasonable notice period and what he would earn under the altered terms.
Piresferreira v. Ayotte, 2010 ONCA 384 (CanLII): The Court of Appeal rejected a duty of care on employers to shield employees from the acts of other employees that might cause mental suffering, saving employers from tort claims in cases to come later that decade.
Employment Law in 2020
I look forward to reading the Supreme Court of Canada decision in David Matthews v. Ocean Nutrition Canada Limited, which will be the first time the highest court in Canada reviews executive compensation and bonus law. In addition, the court should clarify a second issue: What is the impact of so-called 'bad faith' in the employment relationship? My old old boss Andrew Monkhouse argued on behalf of an intervener to shape the interpretation of the law in this case, and another one of my old bosses, Howard Levitt, argued for the Applicant.
I also look forward to reading about the interpretation of gig workers' employment contracts in 2020 and beyond. Are gig workers like app-based delivery drivers employees or independent contractors under Ontario employment standards law? What about foreign arbitration clauses in their contract – are they enforceable? We will find out… My old colleague at Monkhouse Law, Alexandra Monkhouse, argued on behalf of an intervener at another hotly anticipated Supreme Court of Canada case, Uber Technologies Inc., et al. v. David Heller.
Top 10 Employment Law Cases of 2017
Top 10 Employment Law Cases of 2016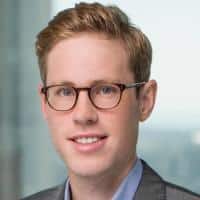 Jeff is a lawyer in Toronto who works for a technology startup. Jeff is a frequent lecturer on employment law and is the author of an employment law textbook and various trade journal articles. Jeff is interested in Canadian business, technology and law, and this blog is his platform to share his views and tips in those areas.