Employment Law Insights: the March 24 and April 3 Ontario Orders for the Closure of all Non-Essential Workplaces
Updated as of May 6, 2020
In response to the COVID-19 novel coronavirus, the Ontario Government will order the mandatory closure of all non-essential workplaces on Tuesday, March 24th at 11:59 p.m. This closure will be in effect for 14 days, with the distinct possibility of an extension as the circumstances change.
A full list of businesses deemed "essential" that are permitted to stay open was released on March 24 and updated on April 3. See the Ontario Government List of Essential Workplaces. The list of essential workplaces is extremely broad, primarily affecting retailers.
Update: On April 3, 2020, Ontario updated the list of essential businesses that can remain open. Essentially, what changed between March 24 and April 3 is that the following businesses are no longer classified as "essential" and must cease operations.
certain construction;
Vehicle sales; and
Cannabis sales and production.
Moreover, some businesses were ordered to transition to curbside pickup or deliver only, including:
Hardware products;
Vehicle parts and supplies;
Pet and animal supplies;
Office supplies and computer products including computer repair; and
Safety supplies.
Update: On April 14, the Government of Ontario extended the mandatory business closure Order by 28 more days, taking the closures for Ontario non-essential employers to May 12, 2020.
Update: The the mandatory business closure Orders were supposed to be effective until May 12. However, the province has now extended all orders by another week to May 19.
Business Can Carry on Remotely
Businesses that can, may apparently continue operations with employees working remotely, or through other contingency measures. Further details will be provided on March 24.
What Businesses are Affected by the Closure Order?
Essential services may continue their operations. The list of essential services is extremely broad. Many businesses are exempt. Call us to help determine if your business was impacted by the Orders and must close or switch to curbside delivery,
Employee Options
Employees affected by the Order are entitled to a Declared Emergency Leave under the Employment Standards Act, 2000 (ESA). Declared Emergency Leave is an unpaid, job-protected leave of absence.
An employee is entitled to take Declared Emergency Leave starting on the prescribed date of the Order for Closure (March 24 at 11:59PM) for as long as the Closure Order is in place.
Employees laid off or who go on Declared Emergency Leave because of the March 24 Order for the mandatory closure of all non-essential workplaces should apply for EI regular benefits immediately. Affected employees will be eligible if they have an interruption of earnings. Employees who are not eligible for EI but have an interruption of earnings can receive Emergency Care and Emergency Support EI.
Employees on Declared Emergency Leave should try and use vacation days first. Vacation pay is worth 100% of normal salary, but EI is only worth 55%.
March 25 Update: In light of the COVID-19 pandemic, the Canadian government has proposed legislation to establish a new kind of income replacement benefit called the Canada Emergency Response Benefit (CERB). The CERB will temporarily replace all new applications for Employment Insurance once it is in place. Read more here.
Employees on Declared Emergency Leave are entitled to their normal benefits however, so long as the employee continues to pay their portion of the premiums where applicable.
Employees on leave or layoff as a result of this Order have job protections such that they must be rehired or recalled once the closure Order is up.
Some employers will pay employees affected by the closure Order, but employers do not have to pay employees on layoff or Declared Emergency Leave as a result of the closure Order.
Employer Options
Employers affected by the March 24 Order for mandatory closure of all non-essential workplaces should review their employment law options we have compiled here or call us for more information. Affected employers should first and foremost advise employees about Declared Emergency Leave and canvass whether they will voluntarily agree to on Declared Emergency Leave. Employers affected by the March 24 Order for mandatory closure of all non-essential workplaces should review their employment law options we have compiled here or call us for more information.
Employers do not have to pay employees on Declared Emergency Leave, but they must continue employee benefits.
To be sure, affected employers should tell their employers to go home. But, answer their questions and promise to them that you will stay in contact. Consider sending a company wide-memo about what will happen to employee jobs, pay and benefits.
Employers who can should immediately make or follow a contingency plan for their employees to work from home. We do not believe it is a constructive dismissal to force an employee to work from home with pay in these unique circumstances. However, employers should not ask sick employees or parents with no childcare to work from home where their child's school is closed due to COVID-19. An employer must accommodate an employee who has care-giving responsibilities up to the point of undue hardship. Under the Human Rights Code, these care-giving responsibilities, under the Code ground of family status, could include situations where another family member is ill or in self-isolation.
Employers should immediately review their payroll and make sure it is continued, or if necessary choose one of the other unpaid options we have listed in our article on coronavirus: employer rights.
Mandatory Closure of Non-Essential Business and Lay-Offs
To be sure, employers may layoff employees without pay because of this Order for mandatory business closures. Alternatively, employees can volunteer to go on job-protected, unpaid Infectious Disease Emergency Leave.
We would recommend that employers consider signing up for the Supplemental Unemployment Benefit if they lay off workers or workers go on a prescribed leave and they can afford some employee "top up".
At this time, we believe that a temporary layoff as a result of this Order for the mandatory closure of all non-essential workplaces, with a guaranteed recall date, may still be a constructive dismissal. Under the common law, a temporary layoff, absent any contractual layoff term in the contract permitting temporary layoffs, is constructive dismissal. However, under the extremely unique present circumstances, there is a chance that if the current financial situation becomes desperate, economically rattled employers who lay-off employees by perfectly following the layoff procedure in the Employment Standards Act pursuant to this emergency Order to close may not have constructively dismissed their laid-off employees. We will know more soon.
Mandatory Business Closures and Doctrine of Frustration
In addition, there is a chance that these mandatory closure Orders may have "frustrated" an employment relationship, and therefore, perhaps, no party is owed damages. The common law doctrine of "frustration" is triggered when an employment contract becomes impossible to perform through no fault of either party (i.e. the employee or the employer). Whether an ordered mandatory business closure because of COVID-19 satisfies the common law doctrine of frustration is unsettled. But, we can speculate that perhaps, in light of the unprecedented global pandemic, coupled with forced, mass business closures, some employment contracts may be "frustrated". Call us for more details – we can assist employers grappling with this question.
None of this legal advice. The law will evolve, but it is impossible to predict with certainty. Do not rely on this article for legal advice.
In any event, we do advise applicable employers to follow this Order no matter the employment law questions posed by this extreme Order. Affected employers should stay in contact with employees and try and answer their questions about pay and job protections.
Employers will have to rehire or recall affected employees. Under Ontario's newly enacted Infectious Disease Emergency Leave, if an employee leaves the workplace because he is acting in accordance with an order under the Health Protection and Promotion Act or because of an emergency declared under the Emergency Management and Civil Protection Act (which we expect this closure Order falls under, but do not know yet), the employee must be recalled or reinstated once the Order is up.
Employment Law Changes
Once we know more, we will update this article. However, for employment law purposes, to be sure, this coronavirus COVID-19 Ontario mandatory Order for the closure of all non-essential workplaces could have an effect on:
Leaves of Absence: Job protected leaves of absence under the Employment Standards Act may be extended.
Constructive Dismissal: The law of whether a temporary lay off following a mandatory order for business closure is a constructive dismissal may evolve.
Worker Health and Safety: Employers could be liable in case they ignore the the Ontario government's mandatory closure order.
Follow the Closure Order
Employers should follow the Ontario mandatory business closure Order to ensure worker safety, help fight the curve and avoid liability.
All individuals can stay up to date on the Ontario government mandatory order for the closure of non-essential business by following the Ontario government newsroom here.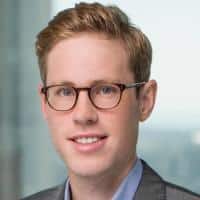 Jeff is a lawyer in Toronto who works for a technology startup. Jeff is a frequent lecturer on employment law and is the author of an employment law textbook and various trade journal articles. Jeff is interested in Canadian business, technology and law, and this blog is his platform to share his views and tips in those areas.