Ontario will announce tomorrow, March 9, 2022, that indoor settings in Ontario, including workplaces, can finally unmask, sources say.
Recall that masks have been mandatory in indoor settings in Ontario since July 2020, almost 18 months ago.
Under O. Reg. 364/20, Rules for Areas at Step 3 and at the Roadmap Exit Step, section 3(1), employers were required to ensure all workers wore a mask that covered their mouth, nose and chin during any period when they were in an indoor area, subject to a few exceptions like eating.
Presumably, tomorrow the Government of Ontario will do away with the above regulation mandating masks at work except in healthcare facilities, which is logical.
It is widely rumoured that the Government will announce that the mask mandate will be repealed starting at midnight on March 21.
When the mask mandate is repealed, beginning on March 21, employers will no longer need to ensure workers wear a mask indoors, except in designated workplaces like healthcare and at niche, rare workplaces where it would be reasonable to do so (to which masking in specific instances will be and always was required by the Occupational Health and Safety Act well before covid).
After the mask mandate is repealed, those employers who choose to do so will still be free to force their employees to wear a mask, but I would presume that most employers will immediately drop their mask policy based on how quickly most Ontario employers dropped the balance of their other covid measures on March 1, 2022, when Ontario announced an end to vaccine requirements, gathering limits and worker screening.
To be clear, nonetheless, going forward it will not be illegal for an employer to force workers to wear a mask. Rather, it will no longer be a legal requirement that employers must ensure workers wear a mask at all workplaces.
This news is essentially the end of covid restrictions at workplaces in Ontario, and it is welcome. Ontario workplaces have been locked down and otherwise mandated longer than almost every jurisdiction in the world.
⚠️ We will update this post on March 9 when the official announcement is made to announce the end of Ontario mask mandates on March 21 and when we get the draft legislation sometime in between.
Update – March 9, 2022: Dr Moore, Ontario's Chief Medical Officer of Health, confirmed today that Ontario will indeed end the requirement to wear masks in almost all Ontario indoor workplaces on March 21. Masks will still be required in workplaces consisting of public transit, long-term care homes, health-care settings and shelters until April 27.
After March 21
Can employees still wear masks if they want to? Absolutely. However, keep in mind that employers are allowed to warn, discipline or terminate an employee without cause for any reason, including mask use unless the employee wears a mask because of a disability.
Can employers still ask employees to wear a mask? Absolutely. Employers have broad discretion to conduct business as they please. However, employers must accommodate employees who cannot wear a mask because of a disability.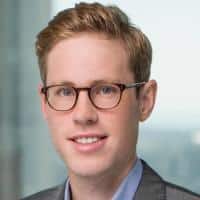 Jeff is a lawyer in Toronto who works for a technology startup. Jeff is a frequent lecturer on employment law and is the author of an employment law textbook and various trade journal articles. Jeff is interested in Canadian business, technology and law, and this blog is his platform to share his views and tips in those areas.