The Ontario government will introduce new legislation later in March 2022 that would require employers to tell their workers if and how they are being monitored electronically. If passed, Ontario would become the first province to require electronic monitoring policies forcing employers to be transparent on how employees' use of computers, cell phones, GPS systems and other electronic devices are being tracked.
For years, an increasing number of employers have deployed special software that tracks keystrokes, email, file transfers, applications used and how much time the employee spends on each task. At the same time, many employers already use common software that can track if an employee is working or not. For example, Slack, which is a messaging tool that many workplaces use, shows if workers are active or away from their desks. Also, since forever, enterprise email accounts could be viewed by employers to, essentially, check whether workers are working (by reviewing their inbox and outbox). And this is, technically, electronic monitoring.
Under Ontario's proposed changes, only employers with 25 or more workers will be required to make a written electronic monitoring policy in place for all their employees. This new requirement would apply to employees working in the workplace, in the field or at home.
As per the Government's proposal, employers' electronic monitoring policies would need to contain information on whether the employer electronically monitors its workers, and if so, a description of how and in what circumstances the employer does this. In addition, the employer would need to disclose the purpose of collecting information through electronic monitoring.
This new policy will be one of the many required workplace policies in Ontario once the law is passed.
We will update this post when the proposed legislation is shared by the Ontario Government later this month.
Source: Ontario Requiring Employers to Disclose Electronic Monitoring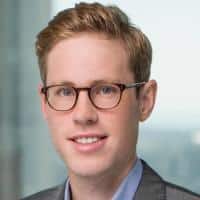 Jeff is a lawyer in Toronto who works for a technology startup. Jeff is a frequent lecturer on employment law and is the author of an employment law textbook and various trade journal articles. Jeff is interested in Canadian business, technology and law, and this blog is his platform to share his views and tips in those areas.