Today, September 23, 2020, the Liberal Government announced that it would be extending the Canada Emergency Wage Subsidy (CEWS). Speaking from the annual Throne Speach, Prime Minister Justin Trudeau promised that the CEWS would be extended until some time in summer 2021.
Here is the statement excerpt from the September 23 Throne Speech about the CEWS extension:
The CEWS helped people keep their jobs, or be rehired if they had been laid off. But there is still more to be done. Unemployment is in the double digits, and underemployment is high. Women, racialized Canadians, and young people have borne the brunt of job losses. Canadians need good jobs they can rely on. To help make that happen, the Government will launch a campaign to create over one million jobs, restoring employment to previous levels. This will be done by using a range of tools, including direct investments in the social sector and infrastructure, immediate training to quickly skill up workers, and incentives for employers to hire and retain workers.

One way the Government will create these jobs is by extending the Canada Emergency Wage Subsidy right through to next summer….

Source
The Throne Speech is just a verbal commitment to Canadians; it is not legislation. When we get legislation in the coming months or other news on the CEWS extension, we will update this post. In the meantime, employers should cautiously assume, with trepidation, that the CEWS will be extended until summer 2021. Experts doubt there will be a call for an election between now and when the CEWS will be formally extended (source).
This announcement should be welcome news for Canadian employers, especially those hit hard by coronavirus in tourism and hospitality. According to iPolitics, the CEWS has supported the wages of more than 3.1 million Canadian workers in each of the first four claim periods, lasting from mid-March to early July, according to government figures updated on Sept. 13.
The CEWS was supposed to end in December 2020. The CEWS was designed to keep employees on the payroll by covering up to 75% of employee wages up to a maximum of $847 a week per employee, with various caveats as discussed in this post.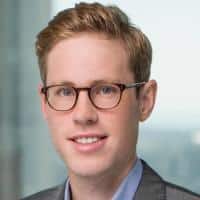 Jeff is a lawyer in Toronto who works for a technology startup. Jeff is a frequent lecturer on employment law and is the author of an employment law textbook and various trade journal articles. Jeff is interested in Canadian business, technology and law, and this blog is his platform to share his views and tips in those areas.