The practice of law is often revered as one of the most respected, challenging, and rewarding careers. Becoming a lawyer offers opportunities to effect positive societal changes, protect individual rights, and solve complex problems.
If you are contemplating a career in law within the province of Ontario, Canada, this guide will take you through the necessary steps to become a lawyer.
Here's the exact steps on how to become a lawyer in Ontario, beginning from the end of high school:
Undergraduate Degree
Before stepping into law school, the first step is to obtain an undergraduate degree.
You can study at any accredited university in the world to get into a Canadian law school.
Canadian law schools do not require a specific pre-law major. What you study as an undergrad will not affect your application to law school.
Even still, it is recommended that you take a few courses in undergrad that enhance your writing and communication skills, which will be important in law school and thereafter as a lawyer.
It can also be beneficial, but not required, for the eventual post-law school job hunt to select an ungraduated field of study relevant to the area of law you wish to practice in.
For instance, if you want to be a corporate lawyer, having a business degree looks great on your application to large "Bay Street" law firms. Likewise, if you want to work for a social justice employer like a union or a clinic after law school, having an undergraduate degree in a subset of sociology (like criminology) may help demonstrate your passion for the cause.
Still, remember that legal industry employers do not require a related undergrad degree; it is just "nice to have".
You must, however, have good grades in undergrad to get into law school in Canada. Canadian law schools require at least a 3.7 GPA, generally. (These GPA requirements could be slightly lower depending on your LSAT score and personal circumstances).
Amazon Prime Student: Start your 6-month trial, no cost to you
LSAT
The next step to becoming a lawyer in Ontario is writing the Law School Admission Test (LSAT), a standardized test required for admission to all Law School Admission Council (LSAC)-member law schools in Canada. The LSAT assesses reading comprehension, analytical reasoning, and logical reasoning. Your LSAT score plays a crucial role in your law school application, so preparing thoroughly for the exam is essential.
All law schools in Ontario require an LSAT (note: you can attend any law school in Canada to become a lawyer in Canada). Here are the average scores of Ontario law schools:
I recommend the latest Kaplan LSAT prep guides to get started on studying for the LSAT. After that, keep practicing for the LSAT by purchasing dozens of past LSAT tests on Amazon straight from the source, the LSAC.
Law School
You can apply to law school after completing your undergraduate degree and achieving a competitive LSAT score. Ontario is home to several esteemed law schools. I would suggest that the top law schools in Ontario are the University of Toronto and Osgoode Hall, followed by Queens and Western. I attended the University of Ottawa, Faculty of Law, for whatever it is worth.
Note: You can attend law school at any law school in Canada to become a lawyer in Ontario.
Law school is a three-year Juris Doctor (JD) program.
In the first year of law school (One L), the program is rigid, and you generally must take a course on legal research and writing and about six substantive law courses: Constitutional Law, Contracts, Criminal Law, Legal Procedure, Property, and Torts.
In years two and three of law school, you are mainly free to study any course offered by the law school that you would desire. It is here that you can begin to specialize. For example, if you want to be a corporate lawyer, take several business law courses like Secured Transactions and Tax.
Law School Outside of Canada: You can become a lawyer in Ontario even if you attend law school outside Canada by completing the National Committee on Accreditation (NCA) process. To obtain an NCA Certificate of Qualification, the NCA will assign you exams based on where you went internationally for law school to satisfy Canadian law requirements. Depending on where in the world you went to law school, you may have to take only four exams or attend a Canadian law school for several years to get Canadian accreditation.
The [NCA] exams can be quite challenging, which is supported by an alarmingly high failure rate. According to the 1999-2009 NCA statistics, only 1,708 out of 4,515 applicants — approximately 38 per cent — received certificates of qualification. In response to this low rate, some Canadian universities offer preparation courses to assist NCA students. For example, the University of Toronto offers a 10-month Internationally Trained Lawyers Comprehensive Program.

Canadian Lawyer Magazine
Licensing Process
After graduating from law school, you must complete the licensing process (i.e. Bar Exam) administered by the Law Society of Ontario. This process consists of two components: the Barrister Licensing Examination and the Solicitor Licensing Examination. Both examinations test your competencies and skills to practice law and provide legal services in Ontario.
The Ontario Bar Exam is an open-book and multiple choice. In this way, looking back, it wasn't a challenging exam if you studied foremost how to use your table of contents or "outline" (that you are able to make yourself and bring into the exam). Also, another tip: The Ontario Bar Exam quizzes you on an overweight amount of ethical questions. When you encounter these ethical questions, choose the most conservative answer. If two answers appear very conservative, choose the answer that would take the most steps to conduct ethically. If you can nail these ethical questions quickly, you will have more time to answer the more challenging substantive questions about property and tax issues.
Articling or Law Practice Program (LPP)
Before becoming a fully licensed lawyer, law graduates must complete a ten-month articling position under the supervision of a licensed lawyer. As an alternative to articling, graduates can choose to complete the Law Practice Program (LPP), which consists of a four-month training course and a four-month work placement.
Articling is the traditional method for getting jobs out of law school. The LPP is a new process that was invented to help law students who could not find paid articling jobs. The issue, the "articling crisis", that prompted the LPP to be created was caused by a recent oversupply of law students relative to law firm demand in Ontario.
Back to articling: Law students secure an articling position while they are in law school. While Ontario employers can conduct formal application and interview processes throughout the first to third year of law school, big firms and government typically hire their articling students (to begin as second-year summer students first) in the Fall of the second year of law schools in a process called "OCIs". Read more about how many law students get hired this way each year here.
Students who fail to secure an articling position before the end of law school proceed with the LPP. As a result, there is a stigma that the LPP is second tier. I am not saying I agree with that, I am simply saying the stigma exists. This article is a well written defense of the LPP worth reading if you feel strongly about this controversial topic.
Good Character
To be licensed as a lawyer in Ontario, the Law Society of Ontario requires that an applicant be of "good character." The good character requirement is intended to protect the public and maintain high ethical standards in the profession by ensuring that licensed lawyers show respect for the rule of law and the administration of justice and conduct themselves with honesty, integrity and candour.
In the Ontario lawyer licensing application, an applicant must answer questions that help the Law Society determine whether the applicant is of good character. Applicants are asked to self-report past conduct that may raise issues about their character. For example, if someone has been guilty of a crime, they have to tell the Law Society, who will investigate to see if, despite the criminal conviction, the applicant is now of good character.
Call to the Bar
After fulfilling all the requirements, you are ready to be called to the Bar in Ontario. The Call to the Bar ceremony is where you officially become a lawyer. You receive your certificate, sign the rolls, and take the oath of admission, marking your entry into the legal profession.
Questions:
How long does it take to become a lawyer in Ontario? If you include undergraduate, it takes eight years to become a lawyer in Ontario (4 years undergrad, 3 years law school, 1 year articling).
How much does it cost to become a lawyer in Ontario? It costs a lot. You have to pay for undergrad tuition, books and living expenses (estimated to be around $20-30k per year) for four years and law school tuition, books and living expenses (estimated to be around 40-50k per year) for three years. And the Law Society Licensing Process costs over $5,000. At least the articling year is paid for everyone.
Note: The above costs are estimates for residents of Ontario based on university fee schedules and current cost of living calculators (based on the student living away from home). Tuition at Ontario universities costs significantly more for international students.
---
Becoming a lawyer in Ontario requires commitment, hard work, and dedication, but the rewards can be lucrative and extraordinary. You will have the opportunity to impact individual lives and society as a whole significantly. So, if you are ready to take on the challenges and rewards of this esteemed profession, your journey awaits.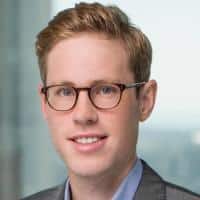 Jeff is a lawyer in Toronto who works for a technology startup. Jeff is a frequent lecturer on employment law and is the author of an employment law textbook and various trade journal articles. Jeff is interested in Canadian business, technology and law, and this blog is his platform to share his views and tips in those areas.