A case from 2006 (Canadian Union Of Public Employees, Local 27 V. Greater Essex County District School Board (Postma) (Hunter, Arb.)) demonstrates that video evidence will be admissible when it is deemed "relevant".
The Facts:
A custodian employed by the Greater Essex County District School Board, Keith Postma, was dismissed for allegedly engaging in activities outside of work inconsistent with being on sick leave. Postma, an employee with almost 15 years' seniority, injured his back and obtained a doctor's note excusing him from work. Meanwhile, Greater Essex hired third party investigators to conduct videotape surveillance on Postma. After reviewing the videotape, Greater Essex terminated Postma's employment. Subsequently, the Canadian Union of Public Employees, Local 27, launched grievances against Postma's dismissal. At the outset of the proceedings, the union brought a motion to exclude the videotape evidence.
The Arguments:
The parties relied on conflicting tests with regard to whether videotape evidence should be excluded. The union argued that videotape evidence should be excluded unless it satisfies a "reasonableness" test. Conversely, Greater Essex argued that videotape evidence should be excluded if it fails a "relevancy" test.
The Decision:
Arbitrator Ian Hunter dismissed the union's motion to exclude the video evidence, rejecting the argument that "reasonableness" was a threshold issue. Rather, Hunter held that employees in Ontario do not have a right to privacy protecting them from "unreasonable" surveillance by employers in public places. As a result, Hunter held that the test for the admissibility of videotape evidence is "relevance" to a material issue in dispute.
No common law right to privacy
Hunter declined to follow the union's line of jurisprudence that recognized a right to privacy, stating that, "absent an express statutory right, or much clearer demonstration of an existing common law right, employees in Ontario do not have a right to privacy that shields their activities in public places from employer … video recording." [para. 33].
In the decision's analysis, first, Hunter held the jurisprudence did not distinguish privacy from "unreasonable" employer surveillance to surveillance conducted by the public or surveillance conducted by an employer, but is "reasonable".
Second, Hunter held the jurisprudence did not explain the right to privacy, and then went on to reject the single case that attempted to do so. In that case, in Teamsters, Local 419 v. Securicor Cash Services, [2004] O.L.A.A. No.99 (QL) (Whitaker); Arbitrator Kevin Whitaker recognized that a right to privacy was established by Roth v. Roth (Gen. Div.), 1991 CanLII 7220 (ON SC) and Lipiec v. Borsa (1996), 31 C.C.L.T. (2d) 294. Nevertheless, Hunter was critical of Securicor, holding the Courts did not, in fact, establish a right to privacy, but, "even if they did, it is not in my view a 'right' enforceable through arbitration." [para. 16]. Roth, which involved a property dispute that was "offensive and intolerable and an invasion of the plaintiff's right to privacy…" [para. 18] was limited to the facts. Lipiec, which also involved a property dispute, concerned the tort of nuisance and did not create a right to privacy.
Third, Hunter criticized the degree of arbitral intervention of the "reasonableness" test in Labourers' International Union of North America, Local 625 v. Prestressed Systems Inc. (2005), 137 L.A.C. (4th) 193 (Lynk) (reviewed in Lancaster's Human Rights & Workplace Privacy, September/October, 2004). In that case, Arbitrator Michael Lynk held that to conduct video surveillance, the employer must first satisfy an extensive four-point test before the arbitrator considers the evidence. As a result, Hunter rejected Prestressed Systems because it established that arbitrators, not employers, determine if surveillance is allowed, which was a "substantial derogation from, and interference with, management rights." [para. 22].
Fourth, Hunter held that the "reasonableness" approach to video evidence was unclear because of the difficulty in distinguishing video from other forms of surveillance.
Consequently, instead of a "reasonableness" test, Hunter adopted a four-point test for the admissibility of video surveillance: First, is the evidence relevant? Second, is the evidence reliable? Third, does the probative value of the evidence outweigh its prejudicial effect? Fourth, is the evidence admissible in court? In the result, Hunter found in the affirmative for all four tests and dismissed the union's motion.
Analysis:
Hunter's rule in this case, that the admissibility of videotape evidence concerns "relevancy", not "reasonableness", reflects the contemporary approach to the admission of videotape evidence. In fact, arbitration awards have shifted away from the "reasonableness" vs. "relevancy" debate, and now hold that arbitrators have no discretion to reject evidence that is relevant. For example, in General Electric Canada v. Communications, Energy and Paperworkers of Canada, Local 544, 2007 CanLII 408 (ON LA) (Bendel), Arbitrator Michael Bendel stated:
[T]he employer's recognition of privacy rights in the present case is irrelevant to the issue of the admissibility of the evidence…. [T]he principles of natural justice require an arbitrator to admit all relevant evidence, and arbitrators do not have the discretion to reject evidence on the ground that it is tainted by an invasion of privacy. [p. 6].
Bendel went on to summarize the rational for this rule in Energex Tube v Unifor, Local 523, 2013 CanLII 67040 (ON LA) (Bendel), holding that (a) courts are not concerned with the manner in which evidence is obtained (see: R. v. Wray, 1970 CanLII 2 (SCC)), unless it was obtained in violation of subsection 24(2) of the Canadian Charter of Rights and Freedoms; (b) the violation of privacy legislation in obtaining evidence does not make it inadmissible (see: Ferenczy v. MCI Medical Clinics, 2004 CanLII 12555 (ON SC), (appeal dismissed: 2005 CanLII 18186 (ON CA)); (c) arbitrators who refuse to admit evidence that would be admissible in court violate the rule audi alteram partem (see: Université du Québec à Trois-Rivières v. Larocque, 1993 CanLII 162 (SCC)).
As a result of Hunter's decision, which was not appealed, and the rule in the cases that followed it, discussed above, it appears employers in Ontario can be optimistic they will be permitted to rely on videotape evidence in arbitrations if the videotape is relevant.
Note, since the decision was released, the Ontario Court of Appeal confirmed a common law tort of invasion of privacy in 2012, which may change the future of admissibility of video evidence.
Dutton Employment Law is an employment and labour law firm. Contact an employment and labour lawyer at our firm if you have any questions concerning this blog post, or employment and labour law in general.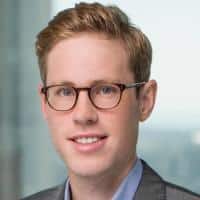 Jeff is a lawyer in Toronto who works for a technology startup. Jeff is a frequent lecturer on employment law and is the author of an employment law textbook and various trade journal articles. Jeff is interested in Canadian business, technology and law, and this blog is his platform to share his views and tips in those areas.