Are you confused about what "business formal" means in men's attire? If so, you're not alone. I've encountered many professionals who need clarification on the dress code for different business settings. With this in-depth guide, I aim to answer the question: "What does business formal mean for men?" By following these guidelines, you'll not only feel confident in your appearance, but you'll also make a great impression on your colleagues and clients.
Defining Business Formal for Men
First and foremost, let's define "business formal" attire. This dress code is typically expected in conservative industries like finance, law, and government or formal functions attended by these types, like weddings. It's a step above business casual and requires a higher level of sophistication in clothing choices.
The Essential Components of Men's Business Formal Attire
To understand what business formal means for men, let's break down the essential components of this dress code:
Suit
Dress shirt
Tie
Dress shoes
Accessories
The image below on the left is business formal, the image on the right is NOT business formal.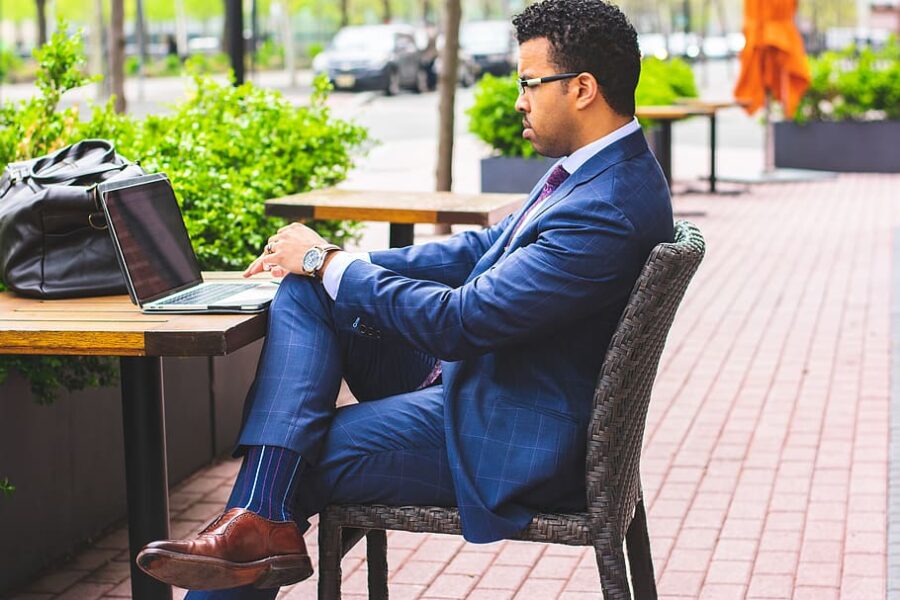 The Business Formal Suit
The cornerstone of men's business formal attire is the suit. A well-fitted, tailored suit is essential for making a positive impression. Here are some key aspects to consider:
Colour: Stick to classic colours like navy blue, charcoal grey, or black. These colours are versatile and appropriate for most professional settings.
Fabric: Choose a high-quality fabric, such as wool or a wool blend. This will ensure your suit maintains its shape and lasts for years.
Fit: A well-fitted suit is crucial. Ensure the shoulders, waist, and length of the jacket and pants are tailored to your body.
Dress Shirt
A crisp, clean dress shirt is a traditional attire staple in men's business. Here's what to look for:
Colour: Opt for a light-coloured shirt, such as white or light blue. These colours are versatile and pair well with most suit colours.
Collar: Choose a traditional point or spread collar to complement your suit and tie.
Fit: Like your suit, the fit of your dress shirt is crucial. Ensure it's not too tight or loose, and the sleeves end at the base of your thumb.
Tie
A tie is a crucial component of formal business attire for men. Here are some pointers for selecting the perfect tie:
Colour: Match your tie to your suit and shirt. For a conservative look, choose a solid colour or subtle pattern.
Width: The width of your tie should correspond with the width of your suit lapels. A standard width is typically between 2.75 and 3.25 inches.
Length: The tip of your tie should reach the centre of your belt buckle when fully knotted.
If you want to follow a strictly "business formal" dress code for men, you should wear a tie. Note, however, that the custom of wearing a tie is getting less prevalent in society. Put the tie away at the function if you are nervous about overdressing.
Dress Shoes
Your choice of footwear is essential to complete your business formal look. Here are some guidelines:
Style: Opt for classic dress shoes like Oxfords or Derbies. These styles are appropriate and timeless.
Colour: Black or dark brown shoes are the most versatile options for formal business attire. Ensure your shoes match your belt and other leather accessories.
Maintenance: Keep your dress shoes clean and well-polished. This shows attention to detail and professionalism.
Loafers are the least controversial business formal shoe: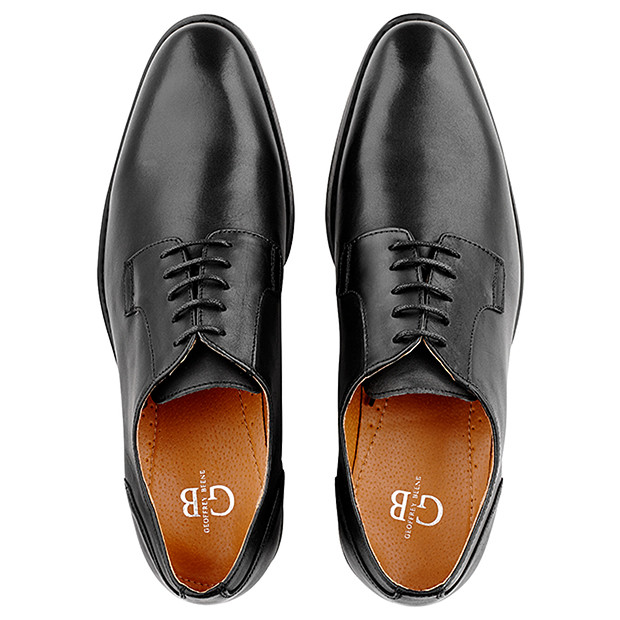 Accessories
Accessories can enhance your formal business look, but be sure to do what is necessary. Here are some recommendations:
Belt: Choose a leather belt that matches the colour of your shoes.
Socks: Opt for dress socks in a colour that complements your suit. Avoid bright colours or bold patterns.
Watch: A classic, understated watch is an excellent addition to your business formal attire. Stick to a simple design with a leather or metal band, and avoid overly flashy or sporty styles.
Pocket Square: A pocket square can add a touch of elegance to your suit. Please choose a colour that complements your shirt and tie, but avoid matching them exactly. Remember, the goal is to create a cohesive look, not a uniform one.
Cufflinks: Cufflinks can be worn with a French cuff shirt for extra sophistication. Opt for a classic design in a metal that matches your watch and other accessories.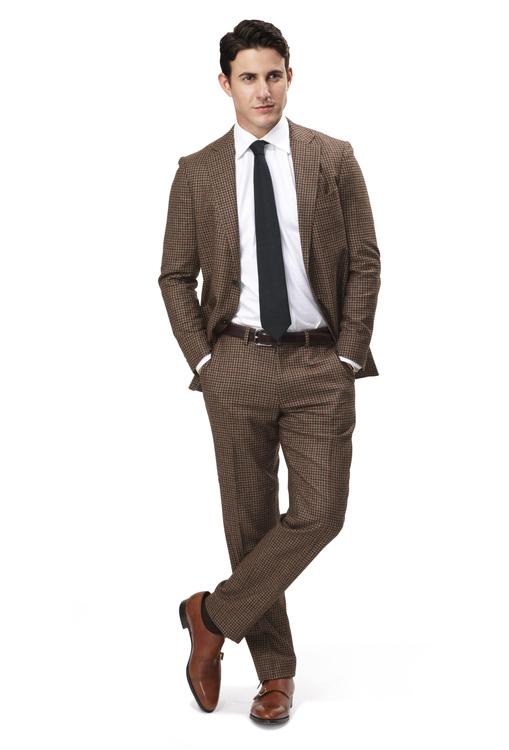 Putting It All Together: The Complete Business Formal Look for Men
Now that we've covered the essential components of men's business formal attire, here's a quick summary of how to create the perfect look:
Choose a well-fitted suit in a classic colour like navy, charcoal grey, or black.
Pair your suit with a light-coloured dress shirt, such as white or light blue.
Select a tie that complements your suit and shirt, ensuring it's the appropriate width and length.
Wear classic black or dark brown dress shoes, ensuring they're clean and well-polished. Avoid laceless shows.
Accessorize with a matching belt (that matches your show colour), dress socks, a watch, a pocket square, and cufflinks, if desired.
Following these guidelines will prepare you for any formal business event or professional setting. Remember, the key to mastering business formal attire for men is maintaining a polished, sophisticated appearance while expressing your style.
Final Thoughts
Understanding what business formal means for men is essential for making a positive impression in the workplace or at professional events can assure you that dressing the part will boost your confidence and contribute to your professional success. Investing in high-quality, classic pieces and focusing on fit will create a versatile wardrobe that meets the business formal dress code while still allowing you to express your individuality.
Image sources
https://commons.wikimedia.org/wiki/File:Smart-casual,_success,_confident,_man.jpg, https://www.wallpaperflare.com/sitting-man-wearing-formal-suit-using-laptop-computer-bag-business-wallpaper-gykyc, https://www.varchev.com/en/the-real-wall-street-dress-code/, https://www.wsj.com/articles/should-a-mans-shoes-and-belt-always-match-1455736279, https://www.hugoboss.com/us/boss-men-matching-suits-with-shoes/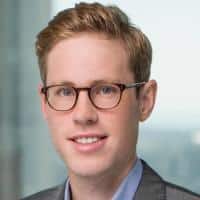 Jeff is a lawyer in Toronto who works for a technology startup. Jeff is a frequent lecturer on employment law and is the author of an employment law textbook and various trade journal articles. Jeff is interested in Canadian business, technology and law, and this blog is his platform to share his views and tips in those areas.