What is a Fiduciary Duty?
A fiduciary duty is when an employee has a common law obligation to put his employer's interest above his own.
It is the duty of a fiduciary to act honestly and in good faith, always with a view to the best interests of the employer.
Who has a Fiduciary Duty?
Select employees, mostly in high-powered management positions who have a "directing hand" have a fiduciary duty placed upon them via the common law.
The law does not lightly impose a fiduciary duty on every employee or even every manager. This is because the duties that a person who is found to be a fiduciary must perform are quite demanding.
In general, an employee has a fiduciary duty when his employer, by the nature of his position, imposes trust and confidence upon him for a continual basis, relying upon him in reaching business decisions independently.
Lower-level managers can have a fiduciary duty too. However, this is generally only reserved for employees who can leave their employers vulnerable to post-termination competition or those employees who have responsibility for handling a large amount of the employer's cash. Indeed, in one case, a cashier was found to be a fiduciary:
In our view, where an employee is entrusted with the keys to the till and tasked with handling funds belonging to his or her employer, then that employee ought properly to be regarded as standing in a fiduciary relationship with his or her employer with respect to the handling of those funds. This is especially so where, as here, the employer is a small company with few employees and limited oversight of those employees.

581257 Alberta Ltd. v. Balwinder Aujla (Lexology)
In summary, these general characteristics of employment relationships signify a fiduciary duty upon an employee:
The fiduciary has scope for the exercise of some discretion or power.
The fiduciary can unilaterally exercise that power or discretion so as to affect the beneficiary's legal or practical interests.
The beneficiary is peculiarly vulnerable to or at the mercy of the fiduciary holding the discretion or power.
Obligations of Fiduciary Employees
An employee who stands in a fiduciary relationship to his employer has an obligation of loyalty, good faith, honesty and avoidance of conflict of duty and self-interest. The employee must act honestly and with a view to advancing the employer's best interests.
For example, fiduciary employees cannot enter into engagements in which they have a personal interest that conflict with anything the employer does, or realistically may do, without first making full disclosure and obtaining the employer's consent.
Likewise, fiduciary employees cannot obtain for themselves either secretly or without the approval of the company any business advantage or opportunity belonging to the employer.
Similarly, fiduciary employees cannot use their position and influence in the employer and opportunities afforded by their employer to set up a competing business or to solicit the employee's employees to join him.
Breach of Fiduciary Duty
If an employee breaches his duty of loyalty, he seriously risks being terminated for cause.
Also, ex-fiduciary employees can be sued for disgorgement of profits made in breach of their duties.
The case law indicates that there are two potential ways to calculate damages for breach of fiduciary duty in an employment context. One is an accounting of profits made by the party who breached the duty, while the other method focuses on the loss suffered by the party which was owed the duty: see Canadian Industrial Distributors Inc. v. Dargue (1994), 1994 CanLII 7319 (ON SC).
In any event, a fiduciary duty is a serious imposition, and all employees who have this duty imposed upon them by law must be careful to avoid conflict and to act with increased responsibility at all times. In addition, they should know that they will have a heightened burden if their employer alleges something against them which is or was against their employer's best interests. This can be anything in the employment law sphere from competition to harassment in the workplace.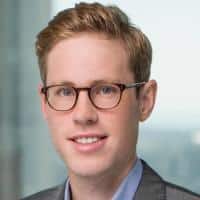 Jeff is a lawyer in Toronto who works for a technology startup. Jeff is a frequent lecturer on employment law and is the author of an employment law textbook and various trade journal articles. Jeff is interested in Canadian business, technology and law, and this blog is his platform to share his views and tips in those areas.