---
---
When an employee is terminated, the employer must submit to Service Canada a Record of Employment ("ROE") on behalf of the employee. The ROE tells Service Canada about the employee's entitlement to social security, including, most importantly, employment insurance ("EI").
What an employer puts down on the ROE as the reason the employee was terminated for (i.e. the appropriate ROE code) is very important. It tells Service Canada whether or not an employee is eligible for EI. After all, an employee is not eligible for EI if they were terminated for "just cause".
The employer has the choice of the following reasons (or codes):
A – work shortage
B – strike/lockout
C – return to school
D – Illness/injury
E – quit
F – pregnancy or adoption
G – retirement
H – work-sharing
J – apprentice training
M – dismissal
N – leave of absence
K – other
The employer must also provide on the ROE some facts regarding the termination. Prudent employers just write one short sentence, such as "no more work for employee due to restructuring".
For regular terminations and layoffs, I usually advise employers to always put down, "A – work shortage", unless the employer actually has "just cause" to terminate the employee. This code gives Service Canada no reason to refuse the employee his or her EI (continued below).
EMPLOYEES: Want to see if you are owed more severance? Call us for a free consultation.

---

EMPLOYERS: How much severance do you have to give? Call us for a free consultation.

---
Employers can use code A – work shortage even if they terminated the employee for another reason (i.e. it wasn't a good fit, poor performance, personality clashes, etc.), so long as the employer can reasonably say there wasn't anymore "work" for that employee. Classically, this is called "restructuring", which is a good and perfectly legal reason for a "work shortage".
Coronavirus
Employers facing business slowdowns as a result of recession, or the Coronavirus COVID-19, for layoffs and terminations should use code A – work shortage.
For employees who are not sick but take the newly announced Ontario Infectious Disease Emergency Leave or Declared Emergency Leave, employers should use code N – Leave of Absence.
Likewise, for employees who take a sick leave, employers should use code D – illness/injury.
Code M – Dismissal
Employers should be cautious when using code M – dismissal. If it must use this code, but does not have "just cause", the employer should explain the employee was fired "without cause", and that he or she committed no "misconduct".
If the employer, however, uses code M – dismissal, for a "just cause" dismissal, it had better be right. It should conduct an investigation and consult an employment lawyer or HR expert. Otherwise, if the "just cause" allegations are proven misplaced, the employer could be liable for bad faith or punitive damages in a wrongful dismissal lawsuit. This is to punish employers for causing employees unneeded delay in receiving their EI entitlement.
At the same time, if an employer actually has just cause, it should always allege it, and state the facts backing it up on the ROE under the description for a code M – dismissal. If the employee sues for wrongful dismissal, the ROE could be used as evidence, and the ROE should match what the employer alleges in court.
© 2020 Employment Lawyer Toronto
RECORD OF EMPLOYMENT CODES
| | |
| --- | --- |
| CODE | REASON |
| A | Work shortage |
| B | Strike/lockout |
| C | Return to school |
| D | Illness/injury |
| E | Quit |
| F | Pregnancy or adoption |
| G | Retirement |
| H | Work-sharing |
| J | Apprentice training |
| M | Dismissal |
| N | Leave of Absence |
| K | Other |
COVID-19 vaccination (source)
When an employee doesn't report to work because they refuse to comply with a mandatory employer COVID-19 vaccination policy, employers should use code E (quit) or code N (leave of absence).
When an employer suspends or terminates an employee for not complying with a mandatory COVID-19 vaccination policy, employers should use code M (dismissal).
If an employer uses these codes, Service Canada may contact them to determine:
if they had adopted and clearly communicated to all employees a mandatory COVID-19 vaccination policy
if the employees were informed that failure to comply with the policy would result in loss of employment
if the application of the policy to the employee was reasonable within the workplace context
if there were any exemptions for refusing to comply with the policy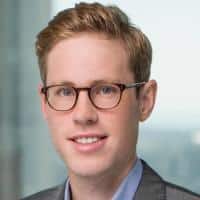 Jeff is a lawyer in Toronto who works for a technology startup. Jeff is a frequent lecturer on employment law and is the author of an employment law textbook and various trade journal articles. Jeff is interested in Canadian business, technology and law, and this blog is his platform to share his views and tips in those areas.