A small percentage of employers across Canada are regulated by the Federal Canada Labour Code ("CLC"), and not provincial employment standards. Employers in the following industries are, generally, regulated by the CLC:
air transportation
banks
federal Crown corporations, for example, Canada Post Corporation
port services, marine shipping, ferries, tunnels, canals, bridges and pipelines (oil and gas) that cross international or provincial borders
postal and courier services
radio and television broadcasting
railways that cross provincial or international borders and some short-line railways
road transportation services, including trucks and buses, that cross provincial or international borders
telecommunications, such as telephone, Internet, telegraph and cable systems
uranium mining and processing and atomic energy
any business that is vital, essential or integral to the operation of one of the above activities
Employers in the above industries who are governed by the CLC and not provincial employment standards have special layoff rules.
To learn about layoffs under Ontario's Employment Standards Act, click here for our post on the subject. To read a concise chart of the actual text of all the different provincial layoff rules (but not a summary), click here.
Canada Labour Code Layoffs
Like provincial employment standards legislation, the CLC explicitly allows for temporary layoffs and a non-unionized employee is not terminated (for the purpose of the CLC) until and unless his or her temporary layoff exceeds the time frames allowed by section 30 of the Canada Labour Standards Regulations, before which time he or she is not entitled to termination or severance pay according to the CLC.
Section 30 of the Canada Labour Standards Regulations allow employers to temporarily lay off non-unionized employees for up to three months with no recall date, or up to six months if the employer provides notice of a specific recall date within six months.
If the layoff does exceed these timelines, then the employee has been terminated as per the CLC and they are entitled to termination or severance pay under the CLC.
Keep in mind these above-noted rules apply to non-unionized workplaces only. Unionized workplaces have different rules under the CLC that we will not cover in this post.
Canada Labour Code Layoff Procedure
Federally regulated employers do not need to provide advanced notice of layoff. But, employers do have to provide notice of a recall date if they are conducting a layoff longer than three months.
Layoffs under the CLC are unpaid. But employees can apply for and receive EI. Employers must submit an ROE on behalf of laid-off employees using code A.
Employers do not need to continue benefit or pension plans during a temporary layoff.
Seniority, however, does continue to run while under a layoff.
Canada Labour Code Recall Dates
Bear in mind, as discussed above, federally regulated employers can lay off employees for longer than three months.
However, an employer is only allowed to lay off employees for longer than three months if it gives the employees notice in writing at or before the time of the original lay-off date that they will be recalled to work on a fixed date no more than six months from the original date of the lay-off, and it actually recalls the employees per that notice.
If an employer tries to extend a lay-off beyond six months or pushes back the recall date after the original notice (if it was less than six months), it is null and void, and the employee is terminated immediately. They can then instantly seek termination and severance pay or reinstatement under the CLC.
Canada Labour Code Terminations and Layoff
Section 230 of the CLC provides that an employer terminates the employment of an employee if it lays an employee off for a period longer than the maximum period of a temporary layoff as described above in the Canada Labour Standards Regulations. Alternatively, a layoff is considered a termination of employment when the employer has no intention of recalling the employee to work.
In these cases, employers have obligations to their employees. Terminated employees are entitled to CLC termination pay, severance pay and in some cases reinstatement as per the law of unjust dismissal. Employees who believe they were not provided with enough termination and/or severance pay may file a labour standards complaint with the Canada Labour Program here. However, employees should read below about 'common law' damages for 'wrongful dismissal' before filing a complaint.
Layoff And Canada Labour Code: Common Law
Although the CLC permits temporary layoffs without triggering a CLC termination, the common law does not permit temporary layoffs without triggering a common law termination called a 'constructive dismissal'.
Under Canadian common law, an employer has no right to lay off an employee. Absent an agreement to the contrary, a unilateral layoff by an employer is a substantial change in an employee's employment contract and would be a constructive dismissal (Elsegood v. Cambridge Spring Service (2001) Ltd., 2011 ONCA 831 (CanLII)).
Accordingly, individuals who are laid off but have no written contract explicitly permitting layoffs can immediately sue for constructive dismissal and recover wrongful dismissal damages inclusive of CLC termination and severance pay. In most cases, wrongful dismissal damages are worth more than statutory CLC termination and severance pay. However, generally, only a lawyer can recover wrongful dismissal damages for employees; the Canada Labour Program cannot force an employer to pay wrongful dismissal damages to an employee.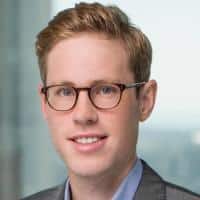 Jeff is a lawyer in Toronto who works for a technology startup. Jeff is a frequent lecturer on employment law and is the author of an employment law textbook and various trade journal articles. Jeff is interested in Canadian business, technology and law, and this blog is his platform to share his views and tips in those areas.