The Canada Pension Plan ("CPP") is a primary source of retirement income for millions of Canadians, and knowing when to expect your payments can help you better manage your finances throughout the year. In this blog post, we've compiled the list of the CPP payment dates for 2023 direct from the source, ensuring that you're well-prepared for the months ahead.
CPP Payment Dates for 2023 Chart
To help you stay organized and plan your budget, we've listed the CPP payment dates for each month in 2023 below. According to the Government of Canada, the Canada Pension Plan CPP is paid to recipients on the following days in 2023.
| Month | CPP Pension Payment Date |
| --- | --- |
| January | January 27, 2023 |
| February | February 24, 2023 |
| March | March 29, 2023 |
| April | April 26, 2023 |
| May | May 29, 2023 |
| June | June 28, 2023 |
| July | July 27, 2023 |
| August | August 29, 2023 |
| September | September 27, 2023 |
| October | October 27, 2023 |
| November | November 28, 2023 |
| December | December 20, 2023 |
What is the Canada Pension Plan (CPP)
The Canada Pension Plan is a social insurance program designed to provide financial support to Canadians during their retirement years. Most working Canadians contribute to the CPP, which then provides them with a monthly retirement pension, as well as other benefits such as disability benefits and survivor benefits for their eligible dependents. The amount you receive from your CPP pension depends on several factors, including your total contributions and the age at which you decide to start receiving benefits.
How to Receive CPP Payments
If you're eligible to receive CPP payments, you have a few options for how to receive them. The most convenient method is through direct deposit into your bank account, ensuring that you receive your payment on time without having to visit the bank or wait for a cheque to clear. You can sign up for direct deposit through your "My Service Canada Account" online or by contacting Service Canada directly.
Staying Informed: It's important to stay informed about changes to the CPP and any potential updates to payment dates. We recommend regularly checking the official Service Canada website for any announcements and updates related to the Canada Pension Plan. Additionally, consider signing up for email notifications to receive important updates directly in your inbox.
Conclusion
We hope that this blog post has provided you with valuable information regarding the Canada Pension Plan payment dates for 2023. By staying informed and planning ahead, you can ensure that you're prepared for the year ahead and can effectively manage your finances. Don't forget to bookmark this page or add these payment dates to your calendar, so you always know when to expect your CPP payments.
Be sure to read next: OAS Payment Dates
Read more: All the 2023 statutory holidays in Ontario and all the GST payment dates in Canada.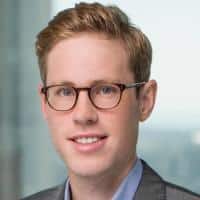 Jeff is a lawyer in Toronto who works for a technology startup. Jeff is a frequent lecturer on employment law and is the author of an employment law textbook and various trade journal articles. Jeff is interested in Canadian business, technology and law, and this blog is his platform to share his views and tips in those areas.