Updated May 7, 2022: The minimum wage is the lowest wage per hour that a worker may be paid as mandated by Ontario law. It is $15.00 per hour. It is a legally mandated price floor on hourly wages, below which non-exempt workers may not be offered a job or agree to work.
The Employment Standards Act ("ESA") sets out the rules about minimum wage in Ontario.
On January 1, 2022, the ESA was amended to increase Ontario's minimum wage rates. The new general minimum wage for 2022 in Ontario is $15.00 per hour. This is an increase of 65 cents per hour from the old minimum wage.
The following chart shows the new minimum wage rules in Ontario beginning on January 1, 2022:
| Minimum Wage Type | Minimum Wage Rate |
| --- | --- |
| General minimum wage | $15.00 per hour |
| Student minimum wage | $14.10 per hour (applies only to students under the age of 18 who work 28 hours a week or less). |
| Liquor servers' minimum wage | Effective January 1, 2022, the special minimum wage rate that previously applied to "liquor servers" was eliminated. Liquor servers must be paid the general minimum wage, which is $15.00 per hour. |
| Homeworkers wage | $16.50 per hour |
Is the Minimum Wage Going Up?
Ontario's minimum wage is going up to $15.50 an hour on October 1, 2022, if the Ontario Conservative Government stays in the power following the summer 2022 election, which is very likely based on current polls. However, if the Conservatives lose, and the Ontario Liberals take power, the Liberals have promised a $16.00 minimum wage for January 2023.
What is a Homeworker?
The ESA defines a homeworker as, "an individual who performs work for compensation in premises occupied by the individual primarily as residential quarters but does not include an independent contractor." In layman's terms, a homeworker is an employee who works from home for an employer for pay in any kind of work (for example, online research, preparing food for resale, sewing, telephone soliciting, manufacturing, word processing).
To be clear, a homeworker is not a domestic worker like a nanny. This is because a nanny works outside of their own home, whereas a homeworker is someone who works out of their own home.
In the age of Covid-19, isn't everyone who works from home, on a non-temporary basis, a "homeworker" who should therefore be entitled to the increased minimum wage? Yes, we believe that it is the case, although there is no precedent on this issue one way or the other, yet. If someone believes they are a homeworker who is paid the general minimum wage, not the homeworker minimum wage, they should speak with their employer. Failing that, they should call the Ministry of Labour to investigate.
What about Domestic Workers?
Domestic workers like nannies must be paid the general minimum wage ($15.00). There is no lesser wage in Ontario for domestic workers.
However, if the employer provides room and/or board (meals) to the domestic worker, they can deduct set, maximum amounts for room only, meals only or room and meals in the calculation of the employee's pay.
Set amounts if providing room only
$31.70 maximum per week, for a private room
$0.00 for a non-private room
Set amounts if providing meals only
$2.55 for each meal
$53.55 maximum per week for all meals
Set amounts if providing both room and meals
$85.25 maximum per week for a private room with all meals
$53.55 maximum per week for a non-private room with all meals
Minimum Wage and Commission Employees
If an employee is paid entirely or partly on commission in Ontario, the employer must pay the employee an amount to at least the minimum wage for each hour the employee has worked.
If an employee has earned no commissions for one week, he is still entitled to the minimum wage for all hours worked. If, on the other hand, an employee has earned over $600 (40 x $15.00), for example, in a 40-hour workweek, the employer will not need to make up any difference in case commissions are low that week. The ESA does not require that any amount above minimum wage be paid in Ontario.
---
Ontario Minimum Wage
$15.00
---
Dutton Employment Law is a Toronto employment law group advising employees and employers in Ontario. Call for a free consultation with an employment law professional.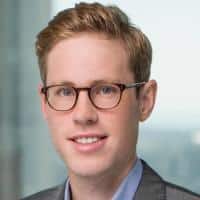 Jeff is an employment lawyer in Toronto. He is the Principal of the Dutton Employment Law Group at Monkhouse Law. Jeff is a frequent lecturer on employment law and is the author of an employment law textbook and various trade journal articles.